Breast Reconstruction is Our Passion
State-of-the-Art Breast Reconstruction & Lymphedema Surgery
Our procedures include DIEP flap, SIEA flap, GAP flap, thigh flaps, fat grafting, direct-to-implant, nipple-sparing mastectomy, and lymphedema surgery. Combined, our surgeons have over 100 years of advanced breast reconstruction and microsurgery experience. All of our surgeons have completed extensive microsurgery training.
Over 12,000 Breast Procedures
PRMA is One of the Leading Breast Reconstruction Centers in the World
We have performed over 12,000 breast reconstruction procedures, including over 10,000 microsurgical flap procedures, making PRMA one of the leading breast reconstruction centers in the World.
Breast Reconstruction
Women have several breast reconstruction options to consider following breast cancer surgery. After a mastectomy, options range from implants to "flap" techniques which use the patient's own tissue to recreate a "natural", warm, soft breast. Breast reconstruction can also be performed at the same time as a lumpectomy to maximize the cosmetic results and maintain breast symmetry.
Lymphedema Surgery
At PRMA we offer the complete spectrum of upper extremity lymphedema treatment. Microsurgery is part of our daily practice and we are proud to offer our patients state-of-the-art reconstructive procedures including lyphatic-to-vascular anastomosis ("LVA" hook-up) and vascularized lymph node transfer.
Cosmetic Surgery
Whether you're interested in breast augmentation, breast reduction, liposuction or any other body cosmetic surgery procedure, our plastic surgeons will provide you with the best results possible.
PRMA Plastic Surgery Patient Stories

Oh what I would give to have found PRMA before my mastectomy, prosthesis, implants and 6 plus years of not being satisfied. I thank God every day for bringing PRMA into my life and I thank them for doing what they do so well. My wish is that PRMA reaches as many women possible early on so they too can benefit from the amazing work that they do for breast cancer patients. I promote PRMA every chance I have!

 I would like to say is throughout the whole procedure from the first procedure, to the second procedure, to my final procedures I never felt less than a woman. I like my breast, and so the entire time I never felt like I was not a woman at any point. So definitely I would recommend PRMA to anyone and everyone.

I'm super excited and love the results and feel amazing. I want to let anyone listening to this know that I had the worst anxiety before my surgery thinking of everything you can imagine. I can say that this was 100% the right choice for me I love the way that I look. The process was much easier than what I expected.
I knew I wanted to have a mastectomy, but I didn't know about breast reconstruction. Dr. Ledoux gave me ALL the options I had, and I really appreciated that!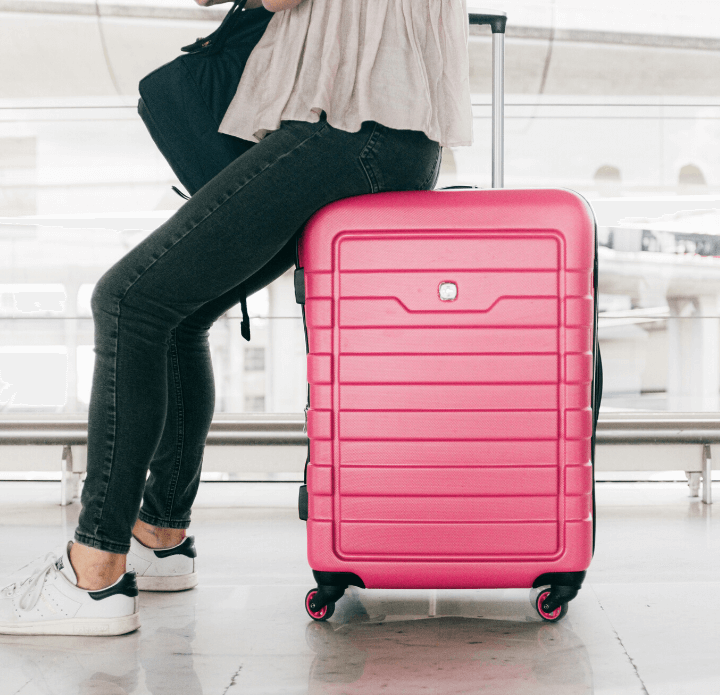 Planning to Travel?
PRMA Plastic Surgery routinely caters to patients traveling to San Antonio for breast reconstruction or cosmetic surgery.
Our dedicated patient liaison will walk you through each step of the way! From the initial virtual consultation to travel and accommodations planning, we are here for you.
What to learn more? Contact us today!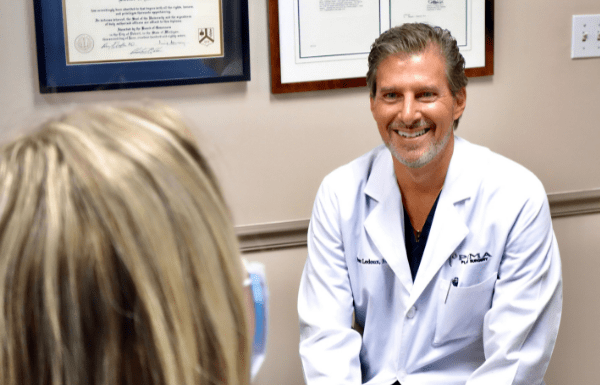 Ready to Get Started?
Schedule Your Virtual Consultation
Get personalized breast reconstruction recommendations from our plastic surgeons in the comfort of your home.