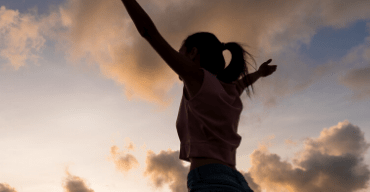 Shellie Shares Her DIEP Flap Breast Reconstruction Experience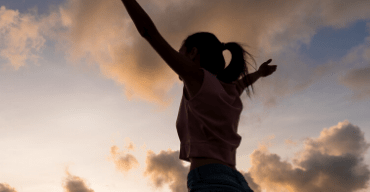 Bilateral Mastectomy with Immediate DIEP Flap Reconstruction
Shellie shares her experience with having DIEP flap breast reconstruction performed at PRMA Plastic Surgery.
My issues began in 2007 when a biopsy came back with atypical ductal hyperplasia in the right breast and again in 2008 with atypical lobular hyperplasia in the left breast. At that time, I was given three options: watch it very carefully, bilateral mastectomy, or Tamoxifen. We chose to watch it very carefully with the understanding that if anything ever changed, I would do a bilateral mastectomy. That change occurred in July of 2015. I was having drainage on the left, but the mammogram and sonogram did not reveal anything. My surgeon pushed for further testing and found a "blockage" in the ducts. I went in for another biopsy that my surgeon was "not worried about." Friday morning, the surgeon called to say this biopsy came back as malignant. Because it was caught early (stage 0), he said it had not passed the cell walls; therefore, I would thankfully not need chemo or radiation. We spent the weekend researching. PRMA was highly recommended by many, and after meeting with my surgeon, we called PRMA to set an appointment. Dr. Ochoa said I was a candidate for DIEP flap reconstruction. I wanted it done at the time of the mastectomy. I spent the next month reading everything I could about DIEP flap and early stage cancer and watching the patient testimonials, while getting used to the no caffeine or chocolate before surgery.
Dr. Ochoa, his staff and the staff at the Methodist were fabulous. My surgery was the last week of August and took about 9 hours. Other than my biopsies, I have never had surgery, so I was nervous, but Dr. Ochoa explained everything as he "marked" what he'd be doing. When I awoke in my room, I was uncomfortable at times, but I was surprised that I was never in horrible pain. Hearing the Doppler's first swooshing sound was amazing and comforting. Even though the dreaded first walk was bad, it was not as bad as I had feared. The staff and nurses were wonderful, but I was glad to be able to go home Sunday after spending the last 4 days in the hospital. Once home, I was able to just use over-the-counter pain relievers to control the discomfort.
At home, I thankfully had borrowed a lift recliner. It was a lifesaver since you can't put weight on my arms. The recliner would become my home for the next six weeks. I walked often and began the exercises as soon as I could. Determined not to have anything go wrong, I followed the orders to a T. The drains were a pain, literally, and it was hard to get comfortable with four drains. My husband was a trooper and took care of them for me. None were draining very much, so I anxiously looked forward to that first follow-up, praying they'd be removed.
People warned that you wouldn't really be able to do anything for yourself for the first week or so. How true that was! You are dependent on those around you. The first couple of home showers were killers, and it took a good week or so to get a shower system down.
When I went in for the follow-up, Crystal said I was healing wonderfully, and she could remove all of the drains. I had no idea what to expect or how it would feel, so I closed my eyes and took deep breaths. There really wasn't any pain, just weird. Everything (clothes, sitting, showering) was much better without the drains. I continued to do exactly as they said for the rest of my recovery and went back to teaching after six weeks. My stomach area was still extremely tight, but they said to give it time. For the next months, I continued the exercises and very light yoga to help with the stomach tightness and spasms. Often by the evening, I my skin was hypersensitive and I couldn't' really tolerate seams or a bra against my new breasts. I wore my husband's t-shirts with no seams and experimented with what seemed like hundreds of bras until I found one that would work. (Although I still get a bit sensitive at times, it has gotten much better with time.)
Fast-forward to January and the revision surgery. I found a lot less information on this procedure. Dr. Ochoa said he do a reduction, a lift, fat grafting as needed, some scar revisions on my stomach and he'd create the nipples. Once again, he reassured me before the surgery and drew his "blueprint" on my body. This surgery took about four hours and I was able to go home that day. I was only home for a week for this surgery and the recovery was much easier.
At the end of April, Crystal did the tattooing/coloring of the nipples. I had no idea what to expect since I've never had a tattoo. There was no pain but there were weeks of breast pads to protect them.
With everything done, I am EXTREMELY happy with my results. My oncologist was confident that all the cancer cells had been removed there was no reason for tamoxifen. Hallelujah! I no longer have to worry every six months when I go in for my checkup. My new breasts are just the right size and look great and I have a very flat stomach. My breast and stomach scars are fading nicely. I still have stomach spasms and tightness from the muscle below my new belly button, but it's nothing that I cannot handle, and I am hopeful that it will go away with time. I thank God for my amazing husband, daughter, son, and mother who saw me through recovery at home and I thank God Dr. Ochoa and his staff. He does amazing work and Crystal was always ready to answer my questions. (It's hard not to panic and worry when something changed, but she would always answer me quickly and calm me down whenever I'd call or send an email.) Leaving my last appointment in May was like leaving family. When I got to my car and realized that this journey/ordeal was done, tears of joy flowed. Thank you, Dr. Ochoa and Crystal for amazing results and for making this journey bearable. I feel whole and confident. I will recommend PRMA to anyone who is diagnosed with breast cancer. Thank you PRMA!
Thank you, Dr. Ochoa and Crystal for amazing results and for making this journey bearable. I feel whole and confident. I will recommend PRMA to anyone who is diagnosed with breast cancer. Thank you PRMA!

-Shellie from San Antonio, TX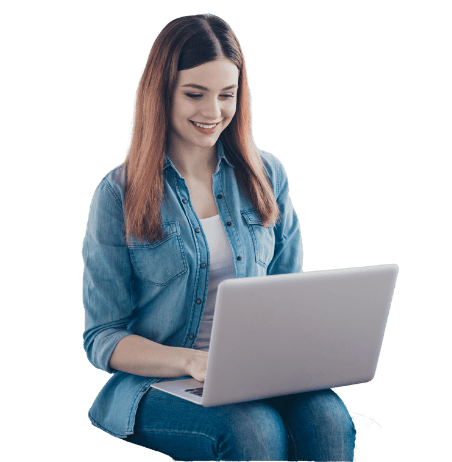 Schedule Your Virtual Consultation
Get personalized breast reconstruction recommendations from our board-certified plastic surgeons in the comfort of your home.
Sign Up for Our Monthly Newsletter – TBD