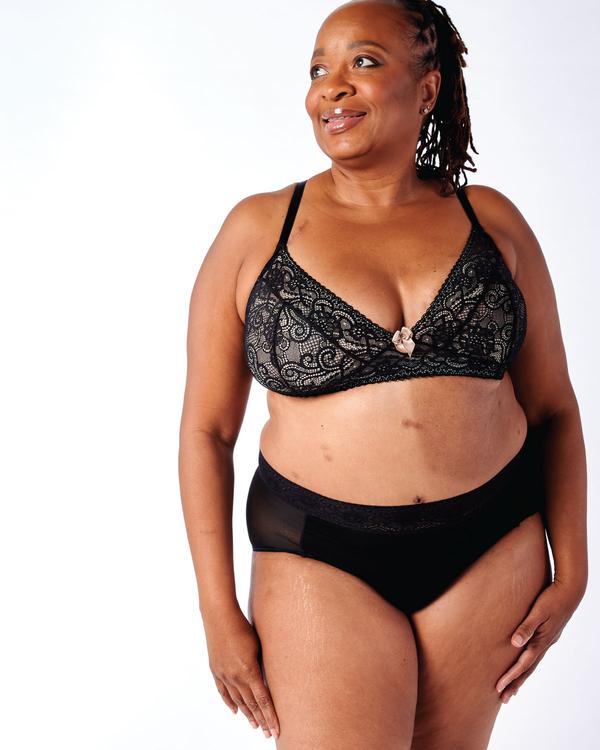 What Bras and Abdominal Girdles to Wear After Breast Reconstruction Surgery

When preparing for breast reconstruction surgery, many patients want to know what types of bras and abdominal girdles they should plan to wear after surgery. Although every surgeon has slightly different preferences, we have put together this overview to provide helpful insight.
Surgical Bras
Immediately after breast reconstruction surgery, you will be placed in a surgical bra. The surgical bra clasps in the front, so it can be easily taken on and off as needed to shower or strip your drains. You will need to wear this bra for approximately two to three weeks, or as recommended by your surgeon. Although it is not super fashionable, it does have many necessary benefits while healing after surgery by providing support and needed compression to help shape the breast. At PRMA, we will provide your first surgical bra. To prevent staining and additional laundering of your bra, we advise wearing an oversized t-shirt under your surgical bra until all wounds are healed.
In-Between Bras
Once all surgical drains are removed, you may transition to a support bra. At PRMA we recommend a wide panel bra that fully supports the breast(s). The bra should provide comfortable support up the outer sides of the breast, all the way under the inframammary fold, and slightly up the inner sides of the reconstructed breast. You will want the bra to provide slight push up support, but it should not be too tight.
We do not recommend spending too much on these "in-between" bras as your size is likely to change as swelling from the initial surgery goes down. Breast size and shape is also probable to change following the second stage of reconstruction (AKA the "Revision Stage").
Your Final Bras
Following your recovery after the second stage of reconstruction, it will be time to get fitted for your new "final" bra. You can say goodbye to the surgical and in-between bras! You should be professionally measured for your new bra size. After you have your new size, remember to try on before you buy! All bras fit differently depending on style and brand. When selecting your new bra, remember to look for the following:
Cups—cups should be fitted to the breast without any gapping or bulging. If your breasts are slightly different in size (remember most women's are) be sure to fit the bra to the largest breast.
Shoulder Straps—straps should fit close to your body, but not so close that they cut into your shoulders.
Band—the band should fit nice and snug around your body, but not too tight. It also needs to sit at the same level in the front and back.
Post-Surgery Abdominal Binders
Just like the surgical bra, your abdominal binder will be placed on you immediately following surgery.  The garment can look very overwhelming at first glance, but rest assured you can manage it! The binder should be worn with the tag facing away from your body and the u-curve resting right above your buttocks. The wrap belts are coded with letters (A, B, C) to ensure proper match ups. The easiest way to remember where the wraps should be lined up and in which order they go is using the letters! You can watch an instructional video on how to properly wear the abdominal binder HERE. To prevent staining, we again recommend wearing an oversized t-shirt under the binder until all wounds are healed.
Panty Girdles
After your abdominal drains are removed, you no longer need to wear the abdominal binder and can transition to a supportive panty girdle. The girdle should fit comfortably but needs to provide firm support in the abdominal region. The girdle should be high-waisted and the top ought to pull up to just under your bra line.
For women who are in financial need following breast cancer surgery, PRMA has partnered with Pink Warrior Advocates and AnaOno to provide free mastectomy bras in the local community.  To apply for this Bra Program click HERE.
If you would like to support this amazing program, shop AnaOno online HERE. 10% of all proceeds will go towards providing a local woman in need a free mastectomy bra.
Author: Dr. Minas Chrysopoulo and Courtney Floyd
When preparing for breast reconstruction surgery, many patients want to know what types of bras and abdominal girdles they should plan to wear after surgery.