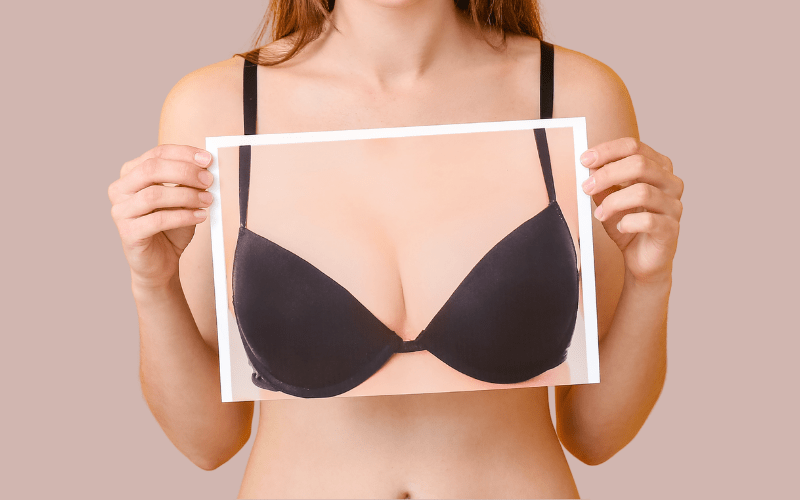 Can You Make Your Reconstructed Breasts Smaller During Stage 2?

Breast reconstruction is typically performed in two stages. For implant reconstruction, the first stage begins with a tissue expander being placed. Once optimal breast size is achieved, the tissue expander is replaced with a permanent breast implant. During stage 1 of autologous reconstruction (or reconstruction using your own tissue) the donor tissue is transplanted from the donor site to the chest wall the recreate a breast. During the second stage of autologous reconstruction, the breast is fine-tuned to best meet the aesthetic outcome goals of the patient and surgeon.
So, what if you want your breast size small after the initial stage of breast reconstruction? Can reconstructed breasts be made smaller?
The answer is yes! This typically does not apply to implant-based breast reconstruction cases because the desired breast size is decided and achieved with the tissue expansion process prior to a final implant being placed. But for some women choosing to reconstruct their breast using their own tissue, a smaller breast size may be desired following the initial stage.
In these circumstances, the surgeon can perform a small reduction to the reconstructed breast to achieve the patient's desired breast size. This is done during the second stage of reconstruction in an outpatient setting.
For patients who over time have gained weight and in doing so have increased in breast size, a breast reduction is still possible regardless of how long it has been since the initial breast reconstruction surgery. However, in these circumstances, the procedure will likely be deemed "cosmetic," and will not be covered by insurance.
We encourage all patients to be open and honest with their surgeons about their desired breast size throughout their reconstruction journey. At PRMA, we empower our patients to learn about all their surgical options. To schedule a consultation please call us at 800-692-5565 or complete our free virtual consultation form HERE.