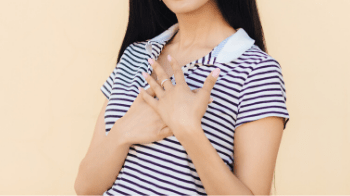 DIEP Flap Reconstruction And Breast Cancer Recurrence

Can DIEP flap breast reconstruction prevent the detection of breast cancer recurrence? 
This is a very important issue that is often not discussed.
A handful of studies have shown that breast reconstruction (with any reconstructive technique) does not impact local recurrence or long term survival in patients with early breast cancer (stage I and II). The rate of local recurrence and length of survival is the same in patients with stage I and II disease whether they undergo immediate breast reconstruction (ie reconstruction at the same time as mastectomy) or not. For this reason, most institutions (including ours) will offer breast cancer patients with early disease immediate breast reconstruction whenever possible.
Patients diagnosed with advanced disease are more likely to be candidates for delayed breast reconstruction, once they have completed all their cancer treatment and have received clearance from their medical oncologist to undergo reconstruction.
Breast reconstruction (with a DIEP flap or any other method) does not increase the risk of breast cancer recurrence or decrease survival in any way.
Women with breast cancer faced with treatment decisions are often not told by their surgeons about the possibility of breast reconstruction after a mastectomy, a study confirms. When these conversations do occur, many more women choose mastectomy, researchers found.