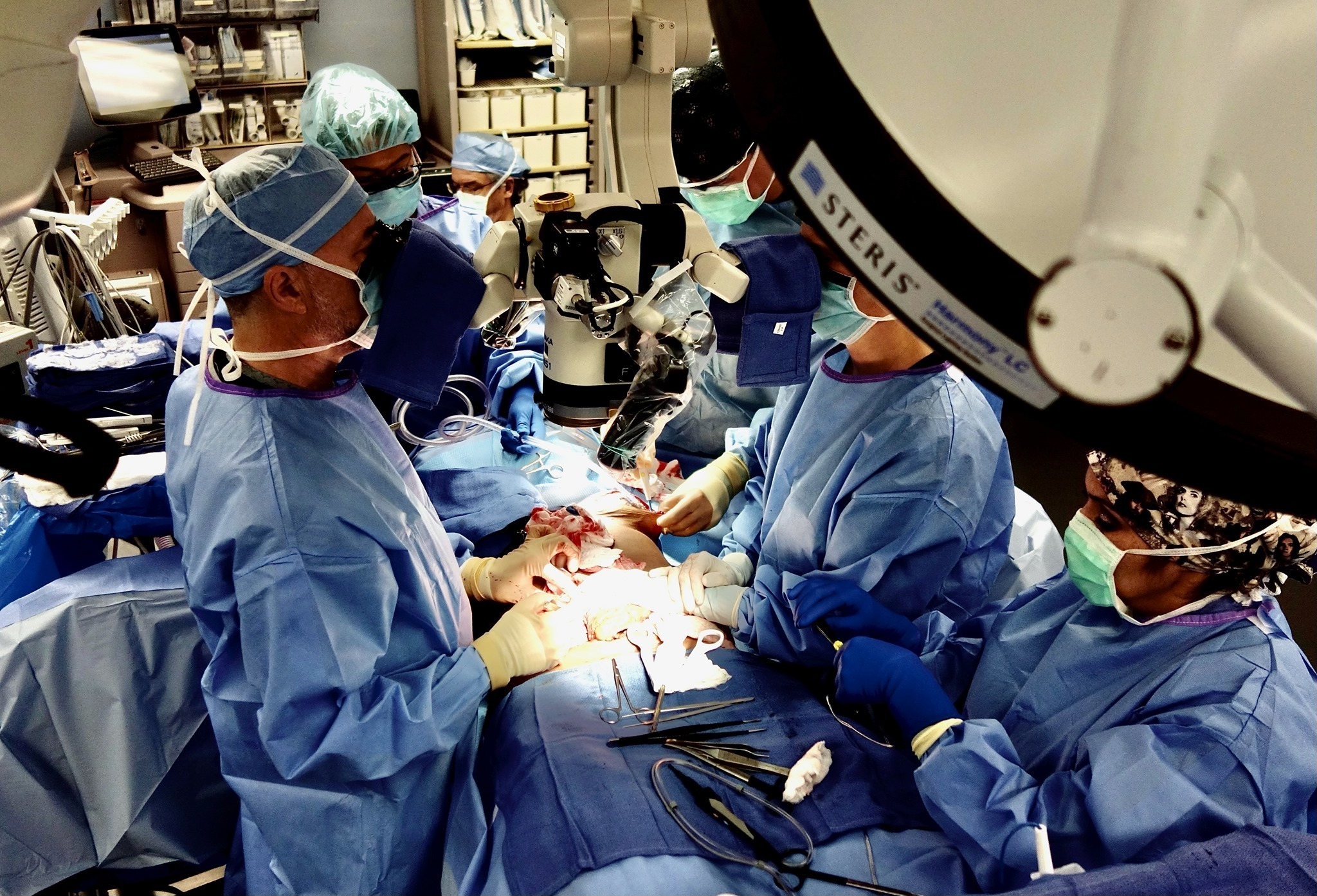 Patient Shares Her Recovery Experience After DIEP Flap Breast Reconstruction Surgery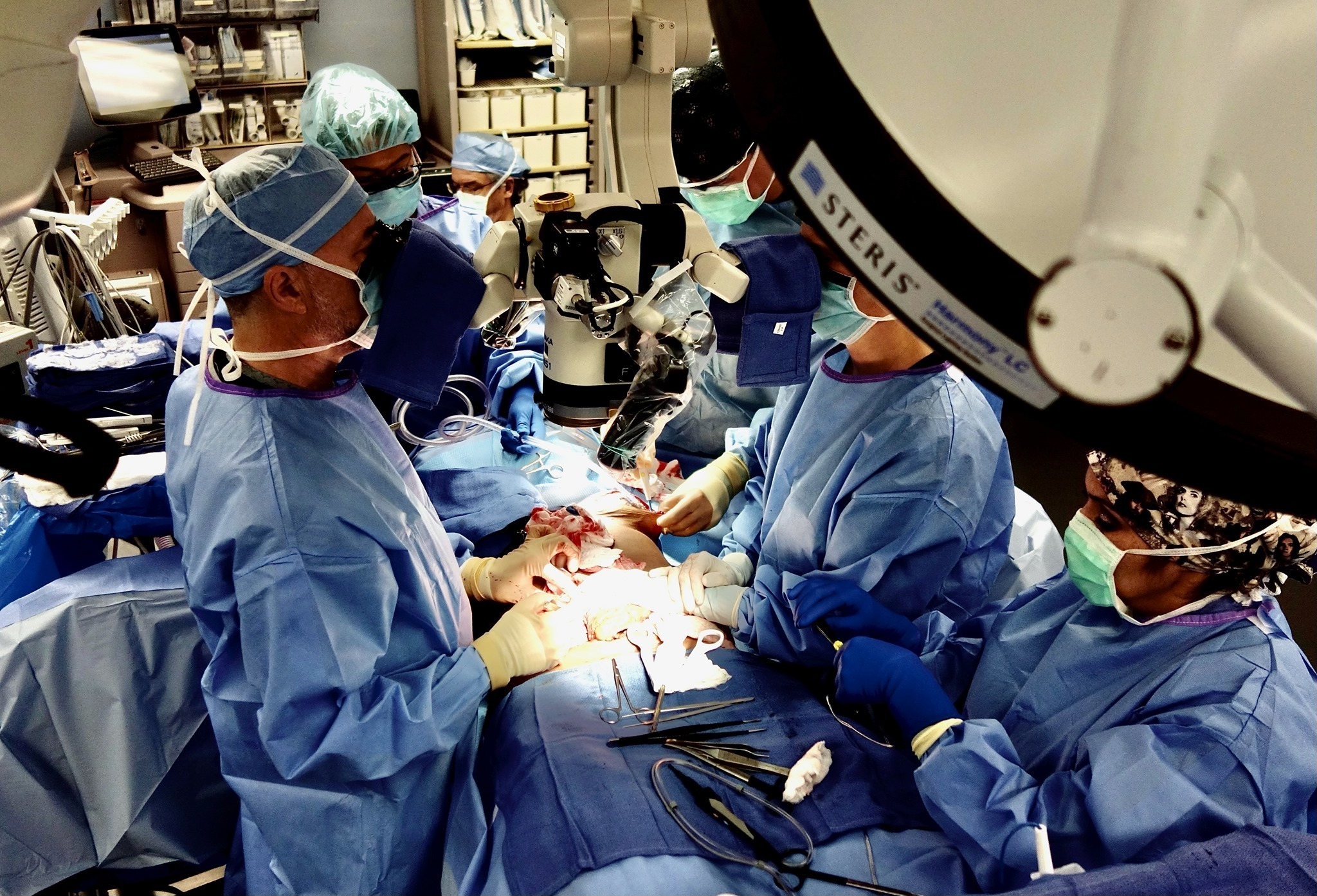 It is a common misconception that patients have a long and difficult recovery after breast reconstruction surgery. At PRMA Plastic Surgery, patient comfort is one of our top priorities. 
Thanks to PRMA's new Enhanced Recovery After Surgery (ERAS) protocol, our patients experience less pain and are able to leave the hospital much sooner after breast reconstruction surgery.
One of our patients was kind enough to sit down with us and share her breast reconstruction experience at PRMA Plastic Surgery using the ERAS protocol. 
Can you please tell us a little about yourself?
My name is Wendy Godinez and I am 51 years old. I have maintained pretty good health most of my life. I spent the first 40 years of my life in Michigan and then moved to San Antonio in 2009. I am a wife, a mother, and a grandmother! I work full time for Valero Energy as an Executive Assistant and Volunteer Council President, where I also serve on our Wellness Committee and our Diversity and Inclusion Council. I'm an animal advocate and lover, as indicated by my 4 dogs who aren't fully aware they are actually dogs! 
Can you share with us a little bit about your diagnosis?
Like most people, I put my yearly checkups on hold in 2020, and then a dear friend was diagnosed with Breast Cancer in October of 2020. She is a year younger than me and pushed for me to get my mammogram. Even with that, I still put it off until January of 2021! Due to having multiple, painful cysts in my right breast, I've always required both a mammogram and an ultrasound at these appointments. However, I was not prepared to be called back for a repeat of these tests, and then a biopsy to determine the possibility of cancer. On February 2, 2021, I was diagnosed with stage 1 Estrogen and Progesterone receptor-positive breast cancer in my left breast. My right breast continued to simply show benign cysts. 
Why did you choose to have DIEP flap breast reconstruction?
After researching my options, talking with my oncologist and plastic surgeon, I decided to have a bilateral, nipple-sparing mastectomy with the DIEP flap reconstruction because it was the best fit for me. I knew that I didn't want a lumpectomy with radiation for multiple reasons. One of them simply being the high probability of still requiring reconstruction down the road, prolonging my recovery indefinitely. 
I was not comfortable with the thought of implants because of the maintenance and replacement along with putting foreign objects into my body.  After reading the stories of women who've gotten implants, and then had them removed for a DIEP, I decided to go straight for the DIEP.  I liked the idea of using my own tissue and reducing the risk of rejection and having a natural look and feel, along with the obvious cosmetic benefits of a "tummy tuck."
What has the recovery process been like for you?
Not having much to compare it to, I think my recovery has gone very well.  The first few weeks following Phase 1 were tough. My pain was managed well with the meds but simply being immobile and having to rely fully on my husband wasn't easy. Four Drains and a wound vac and then learning I have an allergy to adhesives by developing blisters under the tape holding the wound vac, only added to that. Phase 2 has been much easier and every step of the way, I've had a great support system with Loren and Dr. Gassman. I've certainly had my questions and concerns and they've helped me through it all.  I've also been utilizing the wonderful staff at Forte Rehab, who've helped me with my scar tissue post Phase 1 and after the liposuction of Phase 2.
Can you give us some details on your pain levels?
Truly, my pain levels have been manageable. With each surgery, I only used the prescribed narcotic maybe twice. With both surgeries, I was required to sleep on my back, and since I'm not a back sleeper my back spasmed during the night, and that pain is almost worse than the surgical pain. I did find that the pain with my second surgery was a bit surprising. I guess I hadn't really thought about liposuction healing! And since my surgery, I've developed knots in those areas that are painful. 
How were you able to manage your pain? What helped?
The prescribed meds have been very useful in managing my pain.  As mentioned above, I only used the narcotic maybe twice with each procedure.  The other meds really worked. For my back pain, I use a Sharper Image massager. That turned into a lifesaver!
What were your recovery expectations vs reality?
I think my actual recovery has gone better than I expected.  I wasn't expecting the back pain and blisters, but I also thought my surgical areas would hurt more than they did.  I hadn't realized that my abdomen would be numb and I wouldn't feel a thing during the healing process there.  Definitely a bonus! I'm deeply impressed with how truly my new, and if I'm being honest, and improved breasts and body look. 
If you could offer any advice to others thinking about reconstruction what would it be? 
I would highly recommend reconstruction to anyone diagnosed with breast cancer and considering their options.  It can be scary to think about your body undergoing such a major surgery but, in the end, it's worth it.  I'd suggest they do their research, speak with professionals and survivors, and ask questions. 
As a woman, our self-image is built around our bodies, whether we admit that or not.  In the past, the options for a woman with breast cancer were limited.  Radiation, Chemotherapy, and disfiguration. However, in today's world, possibilities are abundant. Making the decision to have a bilateral mastectomy was not a difficult one, simply because I knew that I would have the reconstruction before I even woke up from surgery! Cancer did not steal my breasts or my femininity from me. I may have a scar or two but they are the symbols of a Cancer Warrior and have been well earned. I'm proud of the journey I've been on and have come out the other side;  healthy, strong, and an advocate of breast cancer awareness. I've shared my story many times with friends, family, and coworkers. If it can happen to me, it can happen to anyone. I've encouraged all who would listen to schedule their mammograms. Be proactive in their breast health. Too often, women with breast cancer diagnoses, stay silent and take this journey alone. I want them to know they are not alone and will be their voice. 
PRMA's Enhanced Recovery Protocol ensures a strong foundation of pain control is already in place by the time surgery begins. During surgery, we inject a long-acting local anesthetic (known as "blocks") into each surgical site.  By doing this, pain and discomfort are very well controlled before the patient even wakes up from surgery. For our DIEP flap breast reconstruction patients, administering the "blocks" in the abdominal area has dramatically improved and minimized abdominal discomfort. Thanks to our Enhanced Recovery Protocol, our DIEP flap patients now usually stay only 2 days after surgery.
To schedule a consultation please call us at 800-692-5565 or complete our free virtual consultation form HERE.
It is a great honor to be part of a team with such a rich tradition of excellent patient care, shares Dr. Andrew Gassman, the newest surgeon to join the PRMA team. Years and years of procedure fine tuning with individualized care means our patients truly benefit from both efficiency and experience.