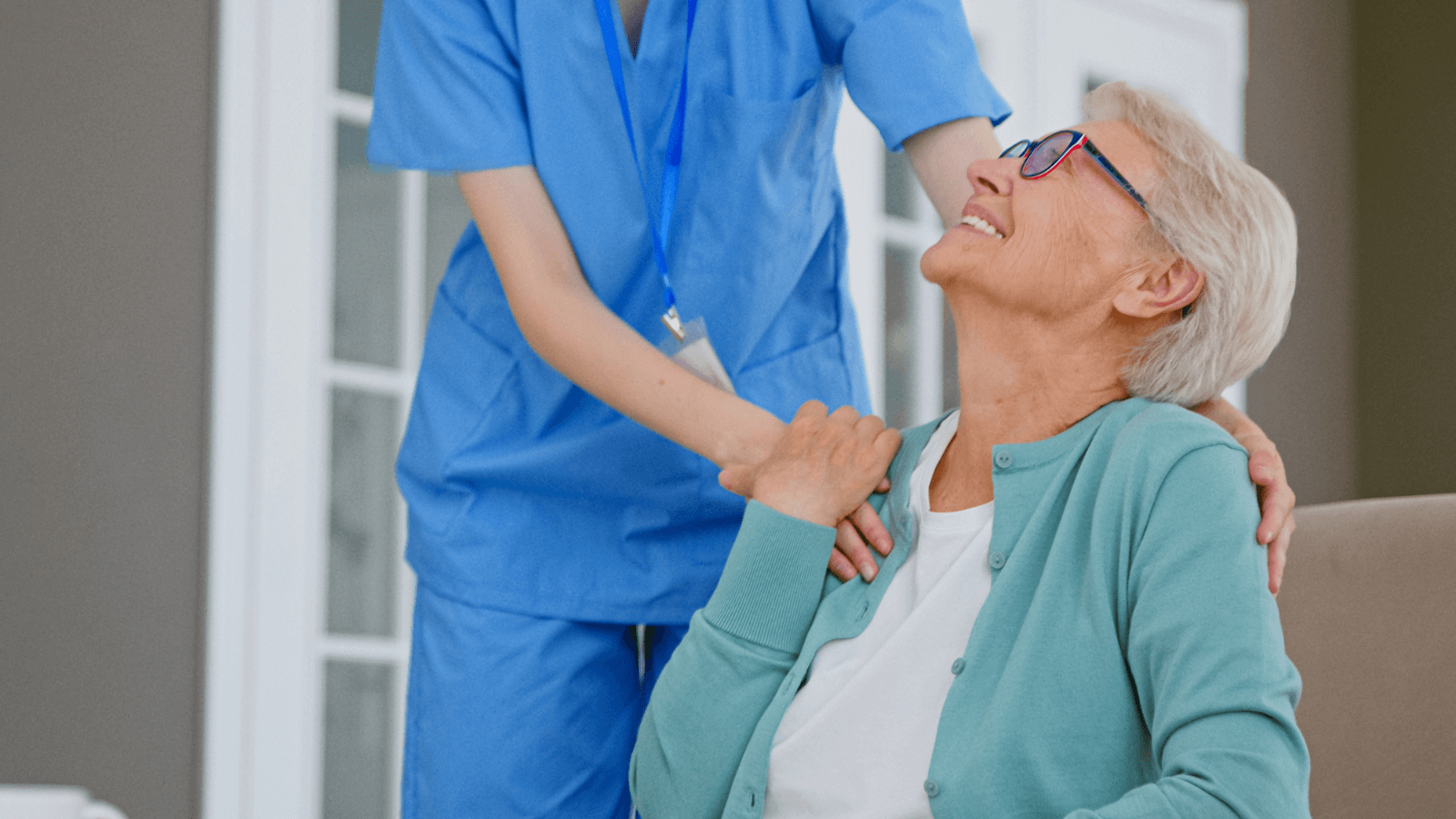 4 Tips for a Healthy Recovery after Breast Reconstruction

During the early weeks after your breast reconstruction procedure, it is important to maintain light activity and range of motion in your upper extremities with gentle stretching and exercise. Your medical team will give you special instructions for post-surgery exercise recommendations specific to your needs. Patients are generally cleared to resume normal activities and work schedules after about 6 weeks.
A healthy recovery will depend on several factors, including how prepared you are to take care of yourself during those first few weeks. Keep in mind the following four tips for a healthy recovery following your breast reconstruction.
1. Plan for Assistance
The first night or two after surgery are spent recovering in the hospital. You will have surgical drains during this time which the hospital nurse will assist you with. Most patients are able to walk the morning after surgery and are ready to be discharged by postoperative day two or three. The rest of the week should be spent settling in and getting comfortable at home. Patients might need help around the house including preparing meals, showering, and doing laundry.
If you are traveling from out of state or internationally for your breast reconstruction surgery, a  caretaker will need to accompany you throughout your stay and as you travel home. Our nursing staff will educate your caregivers during your stay with us, and our team will be available to you 24 hours a day if you have any questions or concerns after you leave the hospital.
Heavy lifting, exercise, and straining should be avoided for at least 6 weeks after breast reconstruction or until you receive clearance from your surgeon. Light walking and lower body exercise can be resumed sooner, but it is important to talk to your doctor before beginning any form of exercise after surgery.
Patients must avoid driving if they are taking any narcotics. We recommend making arrangements for someone to drive you until you are comfortable driving yourself.  
2. Pain Management
At PRMA Plastic Surgery, patient comfort is our top priority! PRMA's Enhanced Recovery After Surgery (ERAS) protocol which begins the morning before breast reconstruction surgery, guarantees that a strong foundation of pain control is in place by the time surgery beings. Our patients experience less pain and are able to leave the hospital sooner after breast reconstruction surgery.  
After leaving the hospital, our patients usually only need a mix of Celebrex, low-dose gabapentin, and extra-strength Tylenol to alleviate their post-operative discomfort. During the first several days after surgery, narcotics are only used for breakthrough pain. With our ERAS protocol, we have found that narcotic medicines are rarely necessary beyond the initial post-operative period. It's important to follow both your doctor's and nurse's guidelines when taking any medications.
3. Get Enough Rest

 
Getting enough rest during your breast reconstruction recovery may seem obvious, but it can be difficult for some people. For the first few days, make sure you have a quiet area set aside and a comfortable bed to sleep in. Some patients find it more comfortable to sleep in a reclining chair for the first day or two after returning home Make sure you have enough pillows to prop yourself up at a comfortable angle. As you heal, remember to listen to your body and get lots of rest.
4. Stock up on Healthy Foods
After breast reconstruction, your body requires more protein than usual. Your body will be working hard battling infections, repairing cells, and healing incisions. You should stock up on high-protein foods such as turkey, salmon, and cheese. Add protein powder to a morning smoothie or bowl of oatmeal and consume high-protein snacks like almonds and peanuts to boost your protein intake.
We Are Here For You!
Rest assured that you are being cared for by some of the world's most skilled and dedicated healthcare professionals at PRMA. Our team is here to take good care of you from the very moment you walk into our facilities.

If you have any questions about what to expect from breast reconstruction or any other related surgery, please call PRMA Plastic Surgery for a consultation.  Please do not hesitate to reach out with any questions or concerns you may have.
You can reach us at 800-692-5565 or schedule a virtual consultation.