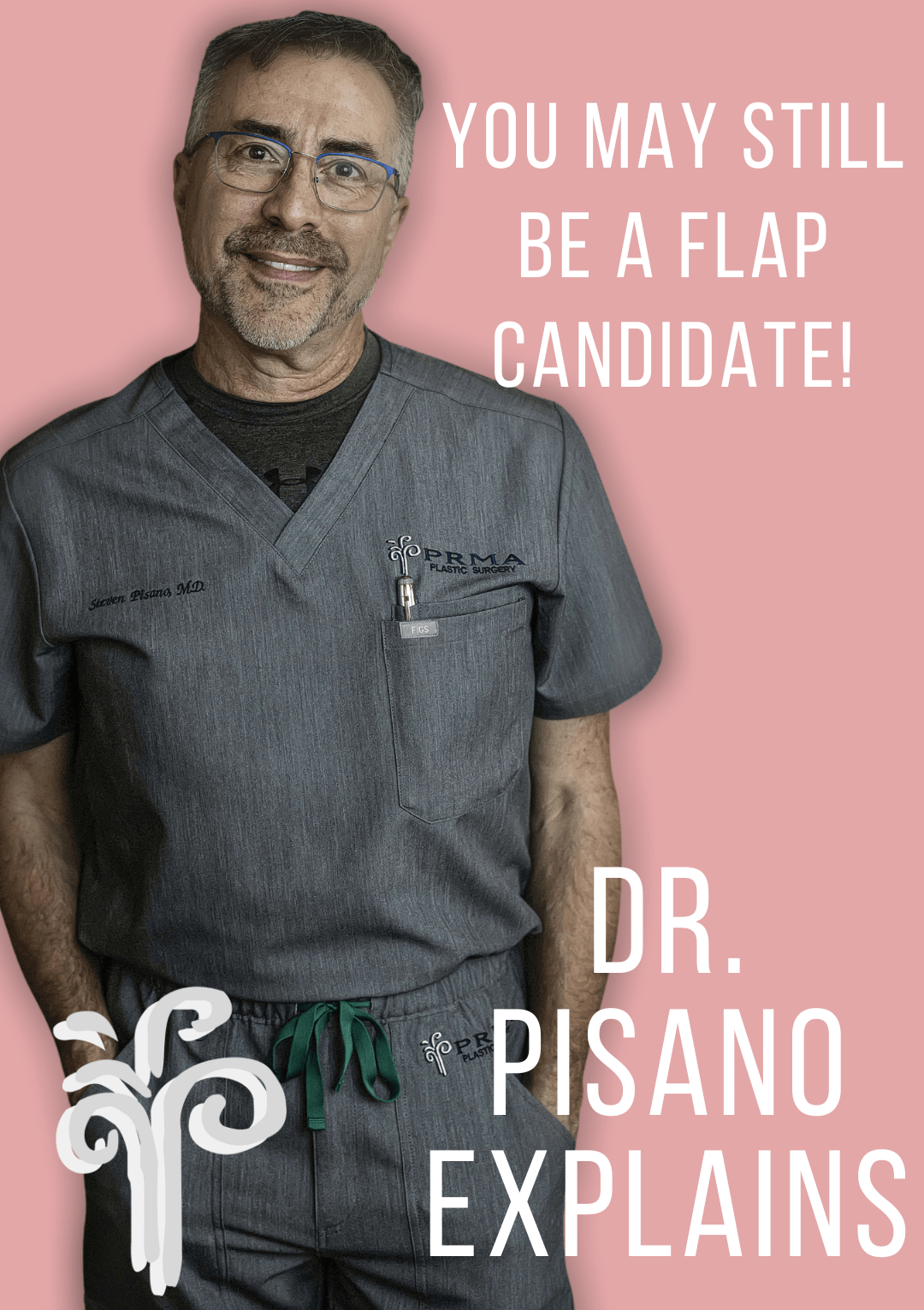 Too Thin For DIEP Flap? You May Still Be A Flap Candidate!

What happens if you are too thin for DIEP flap surgery? At PRMA we have successfully performed DIEP flap reconstructions on women with BMI's of 20 and even less. For those who are deemed "Too Thin" for DIEP flap surgery, often it's as simple a gaining a little bit of weight, usually between 5 to 10 pounds. But, you may also have other flap options!
What is a DIEP Flap?
A DIEP flap is a type of breast reconstruction that uses tissue from the abdomen to create new breasts. In this procedure, skin and fat are removed from your belly and moved to the chest to reconstruct one or both breasts after mastectomy.
The DIEP flap is done by taking a segment of healthy tissue from your lower abdomen (the area below your navel) and moving it to another part of your body – in this case, to the chest, where you want new breasts. Its blood supply comes from vessels that run under its surface; these vessels are connected to arteries that are located in the chest that ordinarily carry blood other parts of your body.
Alternate Options if you are deemed too thin for DIEP Flap
In instances where both breasts need to be reconstructed and the breasts are too small after the initial reconstruction, autologous fat grafting can be used to enhance the results. This involves liposuction of fat from another part of the body, purifying this fat, and then re-injecting it into the reconstructed breast for additional volume and to correct any contour defects from the mastectomy.
Breast reconstruction recommendations
DIEP flap breast reconstruction is a great option for many patients. However, there are some limitations and risks to consider when deciding whether this procedure is right for you.
The first step in making your decision is to talk with your surgeon about what other flap options are available to you. Your surgeon will let you know if they think autologous flap breast reconstruction would be beneficial for your situation.
If you'd like to setup your consultation for the DIEP flap or any other type of  flap breast reconstruction, click here, to be connected to our New Patient Coordinators today!
-Dr. Steven Pisano and Tabetha Williams
"Set realistic, attainable goals after your surgery. Your body is going to feel different now than it did before surgery. If you are doing it simply to lose weight or get back into a certain dress or pant size you may be setting yourself up for failure. Reset your compass."