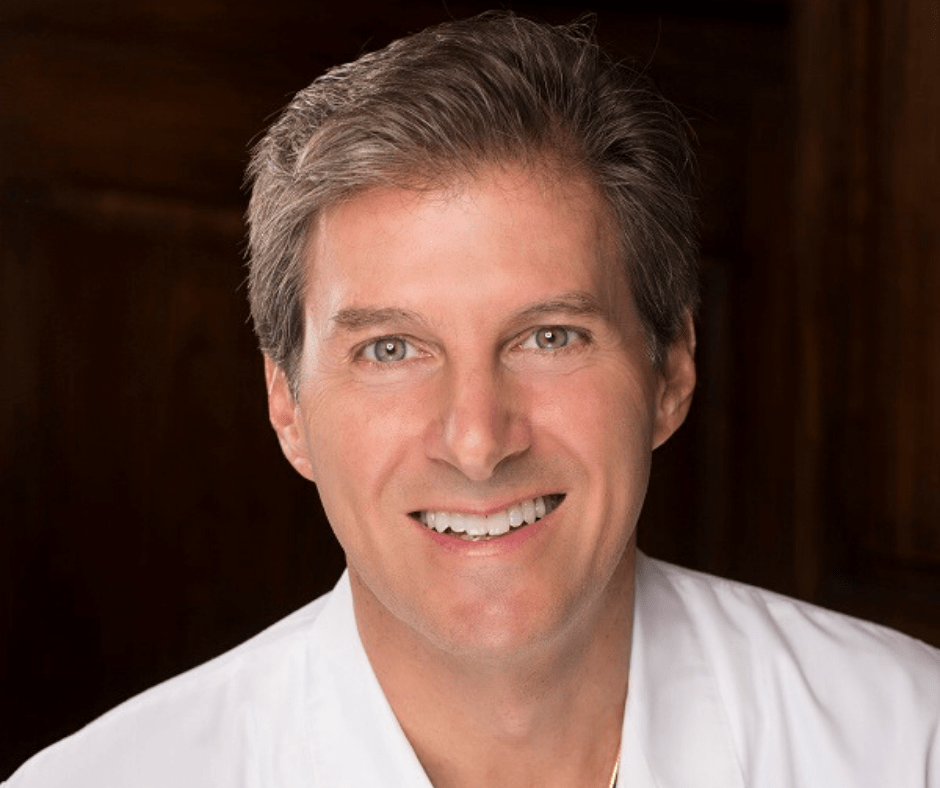 What Patients Are Saying About Dr. Peter Ledoux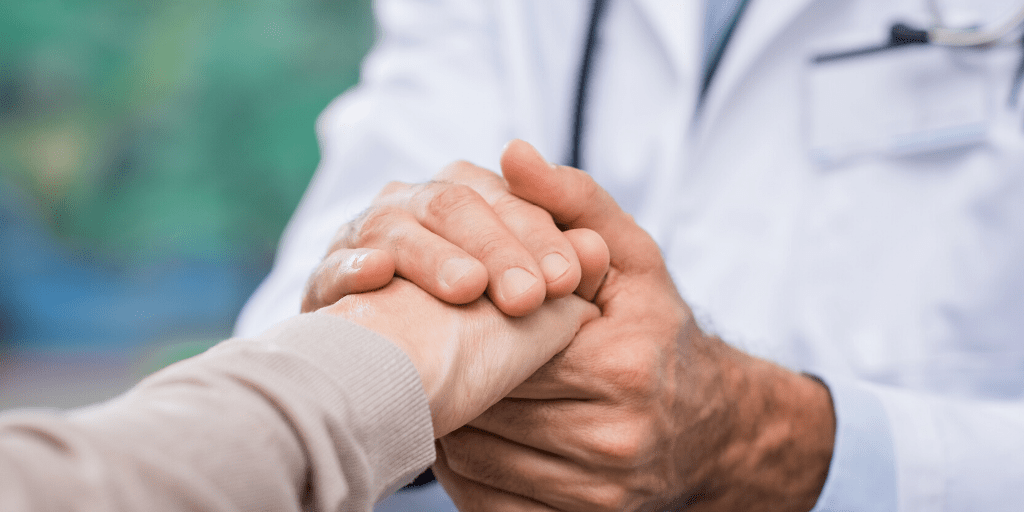 Patient Reviews
S. East
January 2023
Fantastic experience. Dr. Ledoux and staff are the best. We were able to quickly schedule a double mastectomy, and my wife looks just as perfect and beautiful after surgery as she did before. Skilled surgeons, excellent communication, great bedside manner, and support.
Miracle
November 2022
Dr. Ledoux did an amazing job on my mastectomy and DIEP flap reconstruction. I'm only a week out, but everything looks amazing. My recovery has gone well and I have had no problems. The incision was done very well and looks like it will have minimal scarring. Dr. Ledoux has a very gentle, caring manner, and my favorite part of the whole experience was his prayer with me before surgery.
via Google
Lana
August 2022
I want to tell everyone that has any doubt that going to PRMA Plastic Surgery – Center for Advanced Breast Reconstruction is absolutely the best decision I made. I was diagnosed at 48, had a double mastectomy, and went on with my life. I decided to book an appointment with Dr. Ledoux to see if I could do anything so long after and the response was "You sure can and I will walk you through it." I'm so grateful that I found PRMA, God knew I needed this doctor and his staff. Jonnie has been a rockstar the whole time. I would reach out to her with so many questions and she always responded with such care!! Do not ever think you waited too long, book an appointment! There is always HOPE! Always! I cannot wait to tell my story in greater detail. I just celebrated turning 57 last week and my journey is right on the path to complete healing.
via Facebook
DeAnna
July 2022
Dr. Ledoux and Jonnie took great care of me. When I found out I had the BRCA 1 genetic mutation and a 70% lifetime risk of breast cancer, I had to decide to take the risk and just monitor or be proactive and have the double mastectomy with reconstruction. I knew I did not want implants and felt very defeated after my consultation with my local surgeons. Finding PRMA through the FB support groups gave me hope and a feeling that I could save my life and still end up pleased with my body. You're a life-saving practice and I can't thank you enough for all you do.
via Facebook
Corrine
January 2022
I was diagnosed with DCIS and due to its size, had a double mastectomy with implant reconstruction. Dr. Ledoux, Jonnie, and the staff at PRMA were wonderful! Anytime I had a question or concern, my email was responded to within the hour, if not minutes. I had confidence in their knowledge and expertise, I felt comfortable at all times, and I feel truly blessed to have had them guide me through this process and healing. Thank you from the bottom of my heart!
via Facebook
Tana V.
January 2022
After my diagnosis, I researched my options and PRMA kept popping up on my searches. I made the call for my consultation and within a week I was traveling to San Antonio to see Dr. Ledoux. He and the staff at PRMA we're so kind and accommodating. He is a gifted surgeon. Beyond blessed to have been his patient.
via Facebook
Beverly S.
January 2022
Dr. Ledoux is the best! You don't need to look any further! He was my surgeon and I am so happy with what miracles he did on me. Thanks again, Dr. Ledoux!
via Facebook
Angela
January 2022
El Dr. Peter Ledoux es el mejor CIRJUANO PLÁSITCO!!! Fue increíble e hizo un excelente trabajo en la reconstucción de mi madre. Es humilde, noble y lleno de muchas más virtudes. mDios cuide de sus manos.
via Facebook
Annette K.
December 2021
From never meeting Dr. Ledoux before my surgery due to COVID to the moments before my surgery… I felt completely comfortable and at ease during my initial surgery. My second surgery was the same and I feel like Dr. Ledoux and his staff is definitely called to do what they do. Thank you!
via Facebook
Susan H.
April 2021
Fabulous surgeon who loves the Lord. He prayed before my surgery which gave me such peace. His skill, wonderful sense of humor, true concern and passion to help others is what make him a five star doctor!!
via Healthgrades
Anonymous
March 2021
I had breast cancer. Dr LeDoux performed DIEP Flap on me Dec 2020. Him and my Breast Surgeon, Dr Wagner at Texas Oncology worked together. Dr Wagner performed my Double mastectomy and Dr LeDoux performed immediate reconstruction. My breast and stomach look great. Pain after surgery was minimal. I would refer anyone that asks to Dr LeDoux.
via Realself
Katerine K.
January 2021
PRMA, specifically Dr LeDoux, his nurse Amy and all other staff have been awesome throughout my breast cancer and DIEP surgery. Communication was always stellar throughout the process. Pain during and after surgery was minimal. I have had numerous other surgeries in my life and must attest the pain protocol at PRMA was a blessing. I am feeling great at five week post op. I am very thankful I found PRMA and Dr Wagner at TX Oncology. They make an awesome team.
via Google
Rebecca A.
October 2020
So blessed to be under the care of PRMA and staff! My surgeon Dr. Ledoux is an awesome surgeon, my breast after DIEP reconstruction are absolutely beautiful!! You will never meet a greater team of surgeons!
via Facebook
Annette K.
October 2020
The team at PRMA have been a breath of fresh air in the most life changing time of my life- diagnosed with breast cancer. During COVID, their team has taken the needed precautions as well. I never met my surgeon until the day of my surgery, all communication was over the phone and even then I was made so comfortable and trusting I would be in good hands. 14 weeks Post op, I can still attest to this. Highly recommend!
via Facebook
Alicia W.
June 2020
One of The Best plastic surgeons in Texas. People come from all over the US to see him. He performed three surgeries on me due to breast cancer and I couldn't be happier with the results. His staff is amazing. They are professional, caring and very helpful even is you have after hour concerns. Nurse Jonnie cares for you as if you were a family member. I love her! I have to add, Dr. Ledoux is exceptionally handsome. Take a list of questions or concerns when you have an appointment with him because once you look into those gorgeous blue eyes, you forget why you're even there.
via Yelp
Anonymous
May 2020
I had double MX with immediate reconstruction (DIEP Flap) performed by Dr. Ledoux. I traveled nearly 1,400 miles and I thank GOD I found this place. From my initial phone call, PRMA put me at ease and made my journey painless. They are METICULOUS in their process, from ordering test in your location, to setting up post-op prescriptions, to constant communication, submission of photos, you name it… They were incredible. Jonnie, Dr. Ledoux's assistant, is a DOLL. Dr. Ledoux is the ULTIMATE surgeon and gentleman. My breast look FANTASTIC!!! I'm constantly in the mirror!! Now I have a flat tummy and big breast!! I just LOVE Dr. Ledoux and Jonnie. I HIGHLY recommend PRMA if you are in the need of surgery…. they will make your journey a happy one!
via Realself
S. McBee
December 2019
There is no question – this team of professionals is excellent at what they do and very dedicated to the whole you. Unfortunately, I am on Breast Cancer #2. In 2002 Dr Ledoux beautifully reconstructed my left breast after mastectomy and as of today 2019 we will be scheduling my right mastectomy with Mastectomy with reconstruction. You will be in good hands and treated well if you choose this practice!!
via Google
Nataly
July 2019
The environment is very clean and professional. Doctors and staff are caring and friendly. My questions were all answered and was positively reassured about my procedure. I am extremely pleased with my results, PRMA plastic surgery is highly recommended.
via Realself
JP
July 2019
Dr. Ledoux and his entire staff are the best. I had a reduction/lift and am so glad I went with them. They were there for all my questions and concerns! I went from being very self conscious about my breasts to feeling really good about how they look. I have and will continue to recommend them to everyone I know.
via Yelp
Kara
January 2019
Highly recommend PRMA Plastic Surgery! I recently saw Dr. Ledoux for my breast augmentation and he was amazing! He listened and gave me exactly what I wanted. He is very respectful and his nurse, Johnnie, was very helpful any time I called with questions! Not to mention the ladies at the front of the office are very friendly, as well!
via Facebook
Josephine
August 2018
After discovering PRMA and learning that DIEP flap surgery is their core competency and that they have done an astounding number of this complex surgery with an impressive success rate, it was clear to me that going out-of-state to PRMA for DIEP flap surgery was the right move. (The doctors I consulted with in my area were steering me towards easier, more conventional solutions). Five months post DIEP surgery, I can say that I made the right choice with PRMA. I am very pleased with my surgical results. Thank you to Dr. Ledoux, his assisting surgeon Dr. Arishita, and to nurse Jonnie. Thank you so much.
via Google+
Lisa
July 2018
Amazing group…even more amazing results. I couldn't have imagined how much better I would feel emotionally and physically after such a frightening life experience. Thank you for giving me my confidence back! God bless this team and their wonder guidance from Dr. Ledoux
via Google+
Stephanie
July 2018
The PRMA staff and Dr. Ledoux are awesome! Not only is Dr. Ledoux a great surgeon and artist, but I feel welcomed and cared for no matter the issue – big or small. They truly care about the patient and I appreciate Dr. Ledoux's willingness to share his faith with his patients. He's a blessing – especially when going through the difficult decisions that come with breast cancer.
via Google+
Michelle
June 2018
They have been professional and have compassionate physicians. The staff is kind and they make the process stress free!
via Facebook
Margaret
June 2018
I have been cancer free for 12 years now. Because of complications and other unforeseen circumstances my reconstruction was never completed as planned. I was not happy with my reconstruction as it was not done right. Years went by and I moved to San Antonio and I was referred to Dr. Ledoux. It was the best thing that ever happened to me!!Dr. Ledoux fixed my breast by doing a diep flap and it looks amazing. I just saw Dr. Ledoux again to have nipple reconstruction. I cannot tell you what that means to me. I cried the whole time I was there (not because the procedure was painful because to my surprise the procedure was a piece of cake and not painful at all) but because I felt like I was now complete. Dr. Ledoux and Jonnie are such compassionate people and so loving and I am grateful to God that he put me in the right place at the right time. Dr. Ledoux prayed with me before the procedure and my anxiety level just dropped. Someone mentioned that they felt God's grace and that Dr. Ledoux helps spread that feeling and I couldn't agree more! I cannot wait until I am healed so that Jonnie can do the tattooing. I am so blessed to have met Dr. Ledoux, Jonnie and his entire staff. Thank you PRMA for doing what you do. I know what it feels like to have cancer and go through all this but with Dr. Ledoux as your physician you will not go wrong! I love all of you and thank you for making me feel like a woman again!!!
via Google+
Jackie
May 2018
This a wonderful group of doctors with such amazing talents. What I best like about them is their compassion shown to their patients each day. I am so grateful to have Dr. Ledoux as my doctor and feel fortunate to be in great hands
via Facebook
Patti
May 2018
I was referred to Dr. Peter Ledoux by a friend when I was having a lot of pain from Keloid scar tissue from a previous Breast Reduction preformed by another plastic surgeon. I was actually very nervous about going to a male doctor for my breasts, but I felt comfortable and reassured after meeting him. I knew I had the right doctor this time. He and his staff also assisted in getting my insurance involved (my original surgery wasn't covered because I chose not to have another 200-300 grams taken off, making me too small for my body type). I also went into surgery feeling relaxed because he asked to pray with me and my husband before we went in! This is something I personally loved hearing! I'm currently 8 weeks out from surgery and my scars look and feel fantastic. We have our fingers crossed they stay this way. I'm being extremely careful and doing everything he is telling me to do. If I ever decide to do any future plastic surgery, either medically necessary or by choice, I would most definitely contact PRMA and Dr. Ledoux! Thank you Dr. Ledoux for making my breasts beautiful!
via Google+
Patty
May 2018
For women that are afraid or going through difficult decisions about what to do in regards to breast reconstruction, PRMA should be your only choice. I had breast cancer and had both breast removed. PRMA was the best decision I made. They not only take very good care of you but they leave you feeling better about yourself. I strongly recommend PRMA for every women needing breast reconstruction.
via Google+
Dina
May 2018
I couldn't have landed in better hands then Dr. Ledoux at PRMA. Not only did I get an outstandingly skilled surgeon, but also a caring and thoughtful manner, all very important points to consider when deciding your course of action. Dr. Ledoux's nurse, Johnnie, was always attentive and accessible if needed, and the whole staff friendly and helpful. I would recommend PRMA, and specifically Dr. Ledoux, to anyone about to consider breast reconstruction after a mastectomy. I truly feel that PRMA cares about me and the journey that I had to make. Thank you PRMA.
via Google+
Holly
April 2018
Dr. Ledoux is amazing. He is patient, caring and super sweet. I highly recommend him and his office staff.
via Google+
Robert
April 2018
Awesome surgeons, nurses and team helped a harrowing diagnosis become more manageable for family member. The microsurgery skills and bedside manner of Dr Ledoux, and Dr Garza are top notch, and much appreciated during this family crisis. The results have been incredible. Amazing reconstruction. Very pleased!!
via Google+
Rebecca
April 2018
Dr. Peter Ledoux and the staff at PRMA are top-notch. Going through a bi-lateral mastectomy because of breast cancer is a difficult and scary experience, but Dr. Ledoux and his staff were professional, reassuring, kind and supportive through the whole process. And, I am so pleased with the results of my reconstruction. PRMA is the place you want to be for plastic surgery! Thank you Dr. Ledoux, Jonnie and all the staff at PRMA!
via Google+
Annie
April 2018
As a 35 year old single mom, I was diagnosed with breast cancer. Needless to say, I was shocked and terrified. Thankfully, I have a good friend who had been through this and she recommended PRMA for my reconstruction. I couldn't be happier. Everyone in that office is a positive, kind, force of hope. I firmly believe there is no better place or group of surgeons to trust with your care. Awesome, awesome family of healthcare providers!
Kristine
February 2018
Dr Ledoux is an excellent surgeon. I had a great experience with him. I had a face lift, and it went seamlessly. His staff is very courteous and helpful, especially Johnnie. I highly recommend Dr Ledoux
via Reviews That Matter
Melisa
January 2018
Dr. Ledoux played a huge role in my breast cancer journey. I met with him a few days after I was diagnosed. I was crying and scared out of my mind. When I met with him, he explained all of my reconstruction options. He was supportive and informative as I asked questions. Through the entire journey, he was always patient and took his time when he talked with me. A breast cancer diagnosis is frightening, but with Dr. Ledoux by my side, I felt at ease and comforted.
Adel
January 2018
Dr. Ledoux has been my surgeon for reconstructive surgery now for over 1 year. I was referred to him by my Oncologist whom I had the privilege of being treated by, another great doctor. Dr. Ledoux is very caring towards his patients and has always gone the extra step to make me feel at ease regardless of the situation at hand. Dr. Ledoux is a wonderful Christian Doctor with Christian values. He has made my journey recovering from Breast cancer a lot easier with his Godly bedside manners. I will be forever thankful to Dr. Ledoux.
via Google+
Yvonne
January 2018
There was never a doubt, from visit one, that this team was engaged in my health and best possible outcome. Johnnie, Dr. Ledoux's assistant, made me feel that I was their only patient. Dr. Ledoux never appeared rushed. He took all the time we needed to answer our questions and there was always a pep talk! A man of faith and a gifted surgeon. What more can I say! I have completed my breast cancer treatment (a double mastectomy and reconstruction). I am now on the other side and made my final visit to PRMA today . . .Bittersweet. . .I hope to never see them again yet I will so miss them!
via Google+
Judy A.
January 2018
Everybody procedure I had was exceptional from the first surgery to the tattooing. I strongly recommend PRMA they do A+ work!
via Google+
Delia
November 2017
The experience I have had from day one has been very positive. Dr. Ledoux and Jonnie have been instrumental not only in my physical healing but in my belief that God works through each individual we meet.
via Reviews That Matter
Ms. Hoover
October 2017
As others here have said, breast cancer is not something anyone wants, but if you have to go through it, I cannot think of better hands to be in than those of PRMA. Dr. Ledoux, Jonnie, and all the others who helped me walk through this challenging time, made it as positive as possible. Dr. Ledoux is extremely personable and incredibly precise in his work. I remember telling him (when I came out of surgery) that I liked my new breast so much better than my original one! Kirsten worked so hard with my insurance company to make things work for my good. Everyone was friendly and kind, and I cannot recommend PRMA enough.
via Facebook
Biemer
September 2017
My experience with PRMA has been a blessing, which might sound weird since I was there for breast reconstruction from breast cancer. The blessing was found in my Doctor, Dr. Ledoux, he could not have been more kind and understanding. Those are great qualities, but of course, he is an excellent surgeon and my surgery went very well. The after results are very good and the compliments I have received for how well I look are due to the masterful job he did as a surgeon. So, all those things are awesome and make for a great doctor and place to be, but most of all it is his dedication to the Lord and his confidence in Him that helped me through this. He was the right doctor for me and I would recommend him to anyone who has to go through this surgery. As I wipe away the tears because I have found that I have been blessed through this whole ordeal in so many ways, having Dr. Ledoux as my surgeon ranks up there as one of the best ones I had.
via Google+
Jill
September 2017
Dr. Ledoux is fabulous. He did great work and has a wonderful staff. I'd recommend him to anyone!
via Google+
Kiley
September 2017
Jonnie and Dr. Ledoux always have a smile on their face and make me feel really comfortable. Dr. Ledoux listens, helps to make happen what is needed and does an amazing job at it. I wouldn't go anywhere but PRMA.
Andrea
June 2017
The only way I can describe my experience with PRMA is that I have been blessing. They are angels!
via Google+
Penny
May 2017
Wonderful experience. Dr. Ledoux and Jonnie were great.
via Google+
Diane
February 2017
I just returned to California after having a double mastectomy and immediate reconstruction surgery using the DIEP flap procedure. I am extremely pleased with the results. I had the surgery in San Antonio, Texas at the Methodist Hospital at the end of January 2017 with Dr. Peter Ledoux and his team performing the surgery. From the first contact with the Patient Liaison to the reconstruction surgery the nurses, doctors and the entire PRMA staff were great. I would recommend PRMA to any women who is considering reconstruction. It was definitely worth traveling to San Antonio to have this procedure.
via Yelp
Rhonda
January 2017
I like it that when it's your turn to be seen, you get their 100% attention.
via Google+
Melisa S.
January 2017
This has been a great experience. Having cancer was such a shock and disappointment, but now I feel like I am on the road back to being healthy.
via Reviews Today
Connie P.
January 2017
If you have breast cancer go San Antonio, Texas and the staff and doctors PRMA Plastic Surgery will help you get through it. Thank you PRMA, you are my heroes
via Website Survey
Barbara A.
December 2016
When I came to PRMA everyone in the office made me feel as though not only me but my concerns mattered. They do awesome reconstructive surgery and keep you informed every step of the way. The doctors, nurses and ladies working behind the scenes are very caring, understanding and knowledgeable in what they do. I would recommend anyone who needs breast reconstruction to use them. They are wonderful!!
via Facebook
Linda G.
December 2016
Very professional, nice, and caring. Great staff and excellent job done.
via Google+
Candice D.
December 2016
I'm currently a patient at PRMA for my reconstruction needs after breast cancer. They are very professional and care is outstanding. I'm so blessed to be a patient here. Would recommend them to anyone in need of a plastic surgeon especially following breast cancer. Thank you PRMA!!
via Facebook
Emily K.
December 2016
Talented and compassionate staff, beginning with the doctors and continuing to the nurses and other staff members. These surgeons are the best in the business and know how to work with cancer patients and survivors. Thank you!!
via Google+
Briana M.
November 2016
Comment: I heard nothing but great things about PRMA before I decided to go there. Everyone there is great. The doctors are the best there and nurses are super awesome. I'm glad I made the right decision on going there.
via Facebook
Monique H.
December 2016
Honestly, I haven't the words to explain how happy I am with my experience with Dr. Ledoux and the staff of PRMA. He saved my life and gave me back my body. I will forever be thankful.
via Google+
Lashawn B.
December 2016
Everybody here is great and friendly!
via Google+
Angela H.
October 2016
I am completely thrilled with my results! I had DIEP flap on October 27th, I am 3 days post-op, still in the hospital, and I must say that the pain is not nearly as bad as people had described. The staff here is amazing! My pain level has been completely tolerable, and I cannot wait to come back for phase 2. Dr. Ledoux was my surgeon, and I know that I made the right choice! 5 stars!!!!!!!!
via Facebook
Mandi S.
October 2016
When I was first diagnosed with cancer I had a consultation with a plastic surgeon with another practice. I wasn't given information about the options just asked what I wanted to do. I was so frustrated, how could I make a decision without any information!? A nurse referred me to PRMA and I was so relieved after meeting with Dr. Ledoux. He sat down and went over the pros and cons of the different options as well as answering all of mine and my husband's questions. I left knowing what I was going to do and feeling like I'd be taken care of by an excellent team. My first surgery went well and I always feel better after meeting with the doctor and nurse. Can't wait to continue with this process and get to the other side! During this whole time, I have heard nothing but good things from other patients and nurses. They have a great team at PRMA!
via Yelp
Bonnie A.
October 2016
I started my reconstructive surgery with an expander put in when I had my mastectomy. A month later my primary doctor sent me for an mri for a problem I was having with my right shoulder. Because of the medal in the expander the mri burnt me from the inside out. I got a real bad infection and the expander had to be removed. When I was healed and ready for reconstruction I found out there was no one in town that could do the surgery I needed. I was first sent to MD Anderson which told me the recovery would be to hard for someone my age and would not do it. I then went to PRMA and had the surgery. That was six weeks ago and I am feeling great and doing most everything I normally do. Thank you all at PRMA
via Facebook
Sonya G.
August 2016
I had a preventative mastectomy and Diep Flap reconstruction in July 2016 and the peace of mind I feel knowing my heightened risk of breast cancer has been reduced to almost nothing is amazing. My improved body is a nice bonus! Have gotten amazing care from Dr. Ledoux and my nurse Jonnie, and everyone during this process. I have no regrets about my decision and highly recommend PRMA to others!
via Google+
Sally
August 2016
My experience with Dr. Ledoux and his staff far exceeded my expectations. Communication, attention to every detail, and follow up was excellent. I recommend this group to anyone who is facing breast reconstruction.
via Vitals
Sherri P.
August 2016
I am so proud to say I survived my breast cancer diagnosis, chemo therapy & today completed my breast reconstruction. I am so thankful for Dr. Ledoux & his phenomenal nurse Jonnie!
via Facebook
Barbara D.
June 2016
2013 Diep Flap reconstruction. An amazing team of surgeons and they work very well together to perform incredible results. And then you are attended in their office by a friendly and caring medical staff that also keeps you connected afterwards…it's a sad feeling when your visits are over and you feel out in the cold (most common with Breast Cancer patients). A Blessed team. My surgeon was Dr. Peter Ledoux, after 3 years I'm still so very pleased with results. Dr. Ledoux is a Christian man that prays with you before your surgery..bringing God's hands into the OR. In these days when prayer is threatened. So I RECOMMEND PRMA 120%! Thank you PRMA.
via Yelp
Jessica M.
May 2016
I am so blessed to have found Dr. Ledoux at PRMA. I had a BMX with immediate DIEP flap reconstruction and I couldn't be happier with my results. Any fears i had were immediately gone after speaking to Dr Ledoux. I cannot thank Dr Ledoux, his nurse Jonnie and the staff at PRMA for making me feel like family! The entire staff at PRMA know how to make you feel whole again after such a traumatic diagnose. Everyone deserves the best care possible and you will get that at PRMA!
via Vitals
Clarissa F.
February 2016
Dr. Ledoux & his staff have been amazing from start to finish on my journey. They are always, friendly, caring and never rushed to get you out the door answering every question you may have.
via Angie's List
Kerri
January 2016
Dr. Ledoux is an EXCELLENT surgeon, and his whole team is top notch! I was blessed to have found them. No one wants to have breast reconstruction but I could not be more pleased with my experience, and results! Thank you!
via Vitals
Terisia H.
November 2015
A little over two years ago I started this cancer journey. I have been extremely blessed with outstanding doctors but Dr. Ledoux was an unexpected and gifted angel. I had the bilateral with Diep flap reconstruction, not a minor event. Dr. Ledoux was excellent at explaining the steps, he is a fabulous surgeon and his positive spirit are ever comforting. I praise God for leading me to this course and the great doctors who got me through this adventure.
via Facebook
Irene D.
October 2015
15 years ago I beat ovarian cancer . On August 12 2015 I was diagnosed with Breast Cancer . I was referred to PRMA by a friend who had a very positive experience with PRMA . It seemed like everyone I talked to had something good to say about PRMA , Dr Peter Ledoux and Dr Minas Chrysopoulo . It goes without saying that a bilateral mastectomy and immediate reconstruction using a diep flap procedure is no small process. But I have to say that the care I received from my primary surgeon, Dr Ledoux and His beautiful nurse Jonnie has been excellent . When I walk into the office I am always greeted by the front desk with a smile and warmth . The staff is always kind and considerate . You cannot imagine the stress I was experiencing when I came in to see Dr Ledoux . I have to say that from day one Dr Ledoux eased my anxiety. I had already done a pretty significant amount of research on reconstruction but Dr Ledoux answered every question I had and he was kind and warm and so pleasant ! Prior to surgery I was given a packet on what to expect and it was pretty much on target . I had surgery on September 2, 2015 . Dr Ledoux came to see me pre-op . He prayed with us . That one fact alone brings me to tears whenever I think about it ! During the 5 days I was hospitalized , Dr Ledoux came to see me as did Dr Arishita, and nurse practioners Ginger and Monica. I felt very well cared for . I did not have very much pain , just discomfort . I am almost 8 wks post op. Dr Ledoux says I am doing well and I certainly feel well . It has been an ordeal but I am so grateful to this office and these doctors for their good care . I can tell you with certainty that you will love Dr Ledoux. My heart is full of love and appreciation for him . I have never have actually met Dr Chrysopoulo because I was asleep for all those hours that he worked on me . I have heard countless good about him and I am so appreciative for his awesome work . I am eternally grateful to these good Doctors who literally reassembled me . I still have more surgery to come but I am in good hands!
via Facebook
Joyce B.
October 2015
Dr Ledoux explained everything to be done, what to expect during recovery and what the end result would be. From the first appointment with him I was completely comfortable and trusted him to do the best job possible. Wonderful doctor!!
via Angie's List
Dawn H.
September 2015
My surgeon is Dr. Peter Ledoux and he is a blessing. Dr. Ledoux and his staff have treated me very well and it is because of their amazing talent and dedication that after less than 2 months status post DIEP reconstruction, I am doing so very well. I would recommend PRMA without hesitation.
via Yelp
Jen R.
August 2015
Never in a million years did I think breast cancer would be a reality of mine. Add in the fact that I would have to get a double mastectomy – it could have been a complete nightmare. PRMA made this experience for me much less traumatic for me. Dr. Ledoux is incredibly amazing in so many ways. From the moment I met him, I felt like I was in the best hands possible. Not only him, but the entire staff from the front office, the back office, the nurses, and the doctors. When I mentioned my team of Dr's to a nurse at the local hospital – her reply was – "wow you really do have the dream team". I had a double mastectomy with expanders to implants. The entire process was explained to me in detail and was 100% accurate to my personal experience from surgery to healing. I didn't think it was possible to get the results that I have and I wasn't sure how I was going to look in the mirror after my surgery. But I am happy to report how happy I am and how confident I feel looking in the mirror and in a bathing suit. Dr Ledoux has given me so much to be thankful for and there is no way I could ever put in to words what he has done for me. I truly believe these Dr's at PRMA are the absolute best in the country. Their attention to detail, the expertise, and their compassion go above and beyond anything I could have expected. I feel so fortunate that I was referred to Dr Ledoux and highly recommend you go to PRMA.
via Yelp
April P.
July 2015
I have been extremely happy with PRMA. I found the staff to be very knowledgeable and courteous. Dr. Ledoux was awesome, I couldn't be happier. If I had it to do all over I would choose to have the DIEP surgery again, and recommend it to others who may be considering this surgery. My only disappointment is I would have preferred to have both my nipples and areoles removed and replaced for the cosmetics of having them be the same size and color, instead of sparing the left unaffected nipple and areola.
via Vitals
Julie F.
March 2015
From our first appointment at PRMA, we were confident that I was in the best hands! Dr. LeDoux was very professional yet also warm and caring. I had prayed about finding the right doctor and God answered with Dr. Ledoux who prayed with my husband and me at the conclusion of our first appointment and before each surgery. His nurses were wonderful and got back to me in a timely manner anytime I had questions or concerns. The front office staff was warm and professional as well. I highly recommend PRMA!
via Vitals
Sue R.
March 2015
Dr. Ledoux is an extremely gifted surgeon that is caring and supportive. I feel so blessed to have had him help me through the difficulty of cancer. The entire staff was efficient and competent. I can't say enough about this wonderful place.
via Facebook
Sue
March 2015
I had the most positive experience of any doctor I have ever encountered. He was personable, caring and a gifted surgeon. Dr. Ledoux made a cancer diagnosis bearable as he was supportive and confident. Plus the office staff and nurses were extremely competent. The whole place ran like a well oiled machine.
via Vitals
Misty
December 2014
My experience thus far has exceeded my expectations, from Dr. Ledoux to the PAs, nurses and staff. Helping me get back what cancer took.
via Facebook
Sherry C.
October 2014
Dr. Ledoux is the best! Would not consider anyone else.
via Facebook
Beverly S.
July 2014
AS A BREAST CANCER SURVIVOR- DR.LEDOUX IS THE GREATEST PLASTIC SURGEON- I WOULD RECOMMEND HIM TO EVERYONE!!! THE RECONSTRUCTION USING THE DEEP FLAP METHOD (TUMMY TUCK) MADE HAVING THE DOUBLE MASTECTOMY WELL WORTH IT!!! HE CHECKED ON ME EVERYDAY AND THE STAFF IS VERY NICE AND HELPFUL ALSO. I JUST HAD MY LAST RECONSTRUCTION TO TWEEK SOMETHINGS AND HAVE LIPO DONE TO TREAT MYSELF AFTER ALL OF THIS, HE IS A PERFECTIONIST!!!
via Google+
Barbara D.
November 2013
I found Dr. Ledoux by referrals from happy former patients. He performed my Diep Flap reconstruction and I am very satisfied with the results. I look better than before the surgery. Even other cancer physicians that have examined me comment on his exquisite work. The staff is more like friends and have a very interactive website/Facebook to keep current and former patients involved. Monthly Pink Ladies meetings where you are welcome to ask questions and make friends with other patients. Dr. Ledoux and the staff caringly carried me through my cancer/reconstruction journey. Highly recommend and I have referred a few women already!
via Vitals
Nancy C.
November 2013
The level of service was excellent, with always paying attention to the little things that give confidence and show a high degree of professionalism. They also ensure that every detail is coordinated with the hospital staff and other medical labs.
via Vitals
Joyce H.
November 2013
Dr. Ledoux and the PRMA staff are all professional and caring. I am so glad that I chose them for my reconstruction. Could not have had a better experience at such a troubling time. Someone was always available to answer any questions I had. During recovery it was easy to contact someone either by phone or e-mail with any concerns I had.
via Vitals
Anonymous
November 2013
I would definitely go back and recommend Dr. Ledoux and PRMA for their services. They made me feel secure throughout all my procedures and the outcome was outstanding.
via Vitals
Beverly S.
November 2013
THE RECONSTRUCTION USING THE DIEPP FLAP METHOD (TUMMY TUCK) MADE HAVING THE DOUBLE MASTECTOMY WELL WORTH IT!!! HE CHECKED ON ME EVERYDAY AND THE STAFF IS VERY NICE AND HELPFUL ALSO. I JUST HAD MY LAST RECONSTRUCTION TO TWEEK SOMETHINGS AND HAVE LIPO DONE TO TREAT MYSELF AFTER ALL OF THIS, HE IS A PERFECTIONIST!!! I LOVE MY NEW BODY AT 53!!! EVEN THOUGH IT WAS REBUILT!!!
via Vitals
Helen S.
November 2013
I would only go to Dr. Peter Ledoux. He and his staff are excellent in everything they do. The entire practice leaves you with the feeling they care and are interested in your outcome and health. I would only go to PRMA for recconstruction. I can't say enough good things for the staff and facility
via Vitals
Floran
October 2013
I live in Oklahoma. In July 2013, I was diagnosed with breast cancer for the second time. After talking with my oncologist, I talked with several women I knew personally or got into contact with through friends and relatives regarding their choices. I went to the web and began researching breast cancer surgery. After much soul searching, I chose to have a double mastectomy with a DIEP Flap procedure. This is a specialized surgery requiring microsurgery. Everything I came across regarding this group was positive. I contacted them and was immediately impressed with their office. When my husband and I met with Dr. Ledoux, he was prompt, informative, respectful, and approachable. I'm only 4 weeks out from surgery and will need to go back in about 6 months for final reconstruction. I'm not looking forward to more surgery, but I'm very comfortable with Dr. Ledoux and feel he will provide me with a great result.
via Vitals
Michelle R.
August 2013
Excellent!!!!!!!!!!!!!!!!!!!!!!!!! Amazing group!!!!
via Yelp
Anonymous
January 2013
I could not have asked for more in a plastic surgeon. He is a wonderful Christian man who truly cares about his patients.
via Vitals
Anonymous
January 2013
Could not disagree more with the other review Dr Ledoux has been a true Godsend to work with. Always caring about what was going to make me and my husband happy. He did a beautiful job on my double mastectomy and reconstruction. The previous review is the only negative thing I have ever heard. Everyone else that I know has used him adores him. As for Dr Rosenthaul I used him 15 years ago and found him to be a very caring surgeon. He was so careful with my breast scar you cod not see it. The only reason I did not use him this time is it would have been a 6 wk wait to get in for my biopsy
via Vitals
Anonymous
November 2012
I had delayed reconstruction. I went to Dr.Ledoux for a consultation. I ended up deciding go with the DEIP flap procedure. Two surgeries later, I am thrilled with the reconstruction on me so far. I still have one more to go (surgery for my nipple), but so far he has done an outstanding job!
via RateMDs
Far far away, behind the word mountains, far from the countries Vokalia. Far far away, behind the word mountains, far from the countries Vokalia. Far far away, behind the word mountains, far from the countries Vokalia. Far far away, behind the word mountains, far from the countries Vokalia.Far far away, behind the word mountains, far from the countries Vokalia."

Leonard Ferguson

VP Sales
Sign Up for Our Monthly Newsletter – TBD