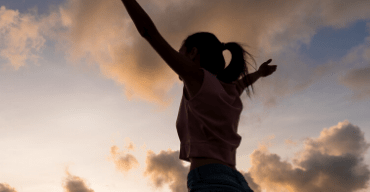 Linda Shares Her DIEP Flap Breast Reconstruction Experience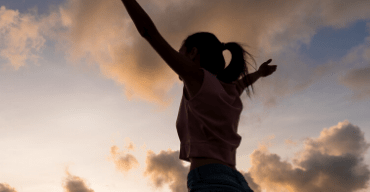 Bilateral DIEP flap after Failed Implant Reconstruction
My name is Linda and I'm from Rulo, Nebraska.
In 1979 at the age of 28 I received 2nd and 3rd degree burns to 37% of my body. For months we had been tearing down old wooden fence around the cattle lot and were waiting for a calm day without winds to burn the piles. The weather was just right. I had on shorts and a nylon short sleeved shirt with an underwire bra which caught fire as I attempted to light the wood pile. My upper torso sustained severe burns while attempting to roll and put the fire out. My hands and fingers were burned trying to pull off the melting bra. I prayed to God to help me get the fire out. Long story short, I spent two months in the burn unit at St Elizabeth's Hospital in Lincoln, NE. I could see my husband daily if he were able to make the two hour drive up to Lincoln but saw my 13 month old and 3 ½ year old sons only twice in two months…very hard. Because of the chance of infection, I couldn't have visitors…everything had to be very sterile. It was a very challenging time of my life going through surgeries for debriding of dead skin and grafting and then nearly a year of physical therapy but I was very determined to get well and live and do things the doctors said I would probably never do again.
I always have an annual pap test and mammogram. In January, 2012, it was time to make those appointments for my fall visit. I decided the tests had always been fine and maybe I wouldn't go this year…it was a day away from work and to the city two hours away. In June, I thought maybe I should make that appointment but again declined. September came and I had a gut feeling that I really should make the appointment so I did and on November 28, 2012 I saw my gynecologist for the pap test and then because the mammography machine was not working properly at his office I went to Advanced Medical Imaging, also in Lincoln, for the mammogram.
I knew something was wrong, when I was told to leave the gown on and wait in a small room with two other women. I was called back in for more pictures three times. Afterwards, I met with a Dr. who told me there were abnormal findings that needed further tests for more thorough evaluation. I was scheduled to return two weeks later on December 11th, for a sterotactic needle biopsy of the left breast.
The following day, December 12th, I received a call from my local physician, followed by a phone call from my OBGYN doctor with the dreaded news…the results of the biopsy…Ductal Carcinoma In Situ, high grade in the left breast…CANCER!
Following recommendations by my OBGYN doc, I met with two surgeons. The initial option was to remove the affected area, taking part of the left breast, followed by radiation. However, after consulting with the second surgeon it was determined that radiation would not be an option because of the burns sustained years ago to the chest. Now the option was to have the left breast completely removed or to have a bilateral mastectomy followed by reconstructive surgery with implants. As I have a family history of various cancers on both my mother and father's side, I opted for the bilateral mastectomy and reconstruction.
January 10th, 2013, I underwent a sentinel node biopsy on the left side followed by bilateral mastectomy and implants.
Approximately three weeks later the implants were removed due to the grafted skin breaking down due to the inelasticity of the burned skin. The Dr. told me had done all he could do for me.
After the skin healed, I was fitted with prosthesis bras. They were heavy and hot. I looked better in my clothes but was depressed and felt like half a woman.
At a visit to my oncologist, I learned of another person who had gone through the same thing I had. Her implants had failed for some reason, but she had found a Dr. in Louisiana who performed a surgery using her own fat, skin and blood vessels. I came home that day and began to research the internet for that type of reconstruction.
I came across PRMA. The site was impressive. I watched the videos of patients telling their stories. I watched the videos of the Drs. Talk about the procedures used. I thought maybe there was hope for me. I emailed a request to Brandy at PRMA for more information. I called my local doctor and asked her to check out PRMA in San Antonio. She had a friend who is a registered nurse in San Antonio who was familiar with PRMA. She reported it to be world-renowned, having patients from all over the US and other countries.
I read more in-depth about the doctors at PRMA and decided to set up a consultation with Dr. Chrysopoulo, better known, as Dr. C. I chose him because he had previously worked with burn victims at the Shriners Burn Hospital in Galveston and I felt he would be familiar with burned-grafted skin.
In June, 2012, we flew from our home in southeast Nebraska to San Antonio. I found Dr. C to be a very caring, compassionate man who is straight forward and honest. He told me like it was. He said I didn't have enough "junk" in the right places, and that if I could put some weight on, my results would be better. I followed his advice and gained nearly 20 lbs. eating a lot of potatoes, pizzas, and breads.
On September 4, 2012, I underwent the DIEP Flap reconstruction. The results are better than I'd expected. I feel good about myself, especially knowing that it's all me. No artificial implants. I like to say that PRMA gave me back what Cancer stole from me.
On September 4, 2012, I underwent the DIEP Flap reconstruction. The results are better than I'd expected. I feel good about myself, especially knowing that it's all me. No artificial implants. I like to say that PRMA gave me back what Cancer stole from me.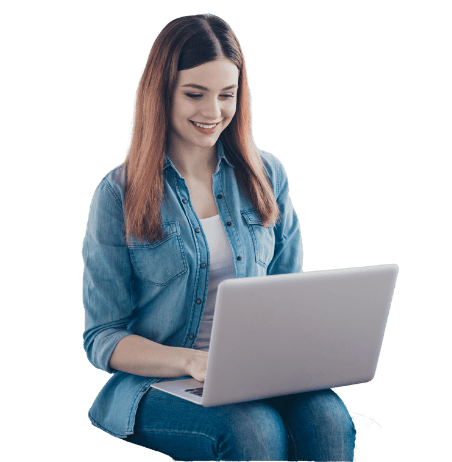 Schedule Your Virtual Consultation
Get personalized breast reconstruction recommendations from our board-certified plastic surgeons in the comfort of your home.
Sign Up for Our Monthly Newsletter – TBD