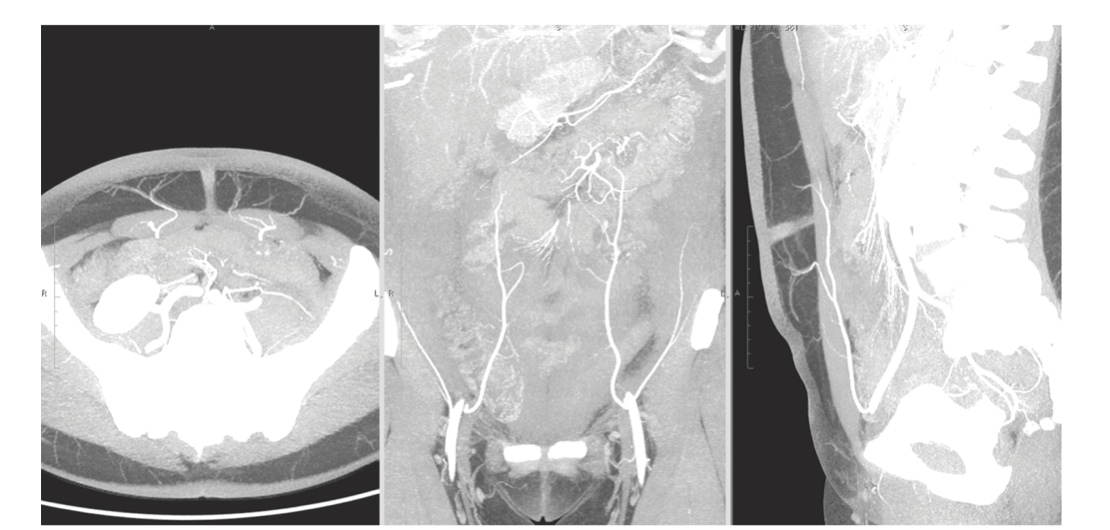 CT Angiogram Before DIEP Flap Reconstruction – Who needs it?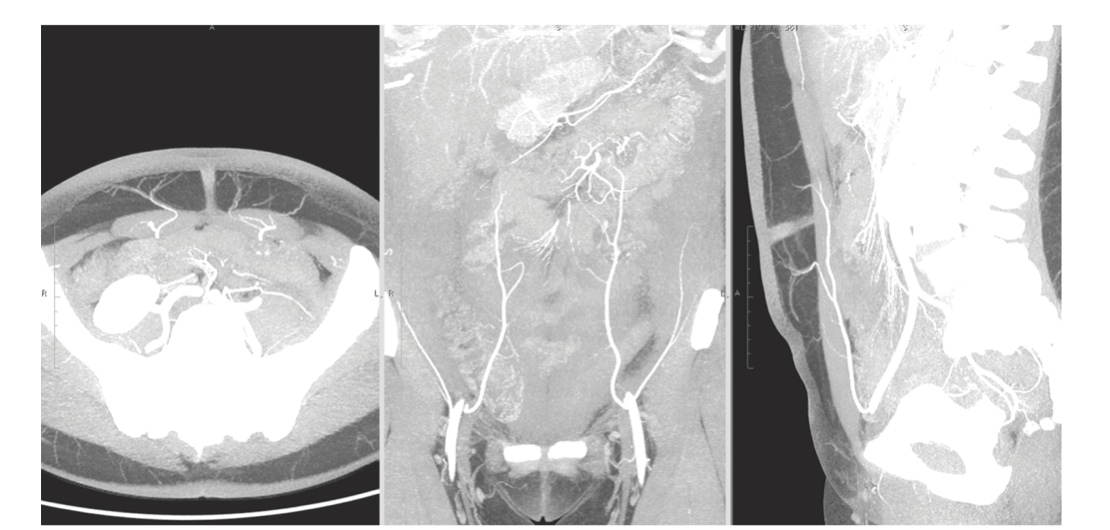 Author: Dr. Minas Chrysopoulo
Do I need a CTA to see if I'm a candidate for DIEP flap breast reconstruction? 
A CT angiogram (CTA) is a special type of CT scan that evaluates the blood flow in the abdomen to determine if the required blood vessels are intact and able to be used for DIEP flap reconstruction. It can also provide a "road map" for the surgeon and help locate the larger blood vessels (perforators).
Surgeon preferences are mixed when it comes to CT angiograms. Some surgeons obtain a CTA on their patients routinely before DIEP flap surgery as they feel it can significantly help with planning the procedure. However, in our experience not all patients need the study and we are far more selective.
The majority of previous abdominal surgeries are not a contraindication for DIEP flap reconstruction (except a full tummy tuck). However, if you've had multiple abdominal surgeries and are considering DIEP flap breast reconstruction, a CT angiogram may be recommended by your plastic surgeon. Rarely, the vessels needed for the DIEP flap may have been damaged by previous surgery and it is far better to know this ahead of time!
It is important to know the test exposes patients to radiation; in many cases, patients have already had more than their fair share of radiation as part of their breast cancer treatment! At PRMA, we usually only recommend a pre-operative CTA in patients that have had multiple previous abdominal surgeries and there is a question about the vascular anatomy. There is no doubt, despite the radiation exposure, a CTA can be an excellent planning tool when needed. An MRA (magnetic resonance angiogram) is an excellent alternative imaging test that does not involve exposing the patient to radiation.
Be sure to discuss any concerns you have regarding previous abdominal surgeries and the need for a CT angiogram with your plastic surgeon.
A study published in Plastic and Reconstructive Surgery examined the abdominal recovery rates and patient satisfaction after breast reconstruction with different abdominal flaps: the DIEP, SIEA and muscle-sparing free TRAM.