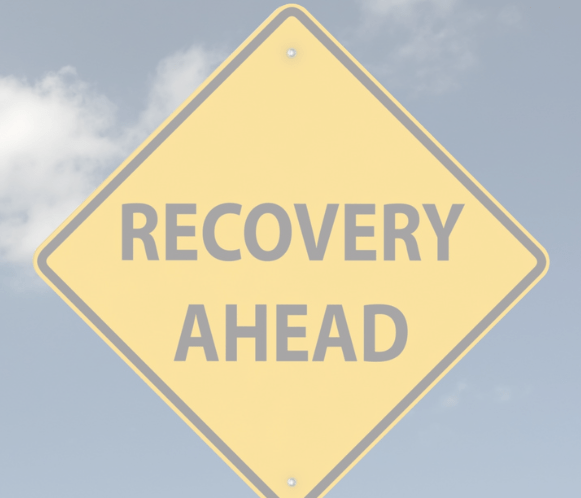 DIEP Flap Recovery: A Six Week Guide

What can you expect during DIEP flap reconstruction recovery? 
If you are preparing for DIEP flap breast reconstruction surgery, you may be wondering what to expect during the recovery period. At PRMA, we have utilize the Enhanced Recovery After Surgery (ERAS) protocol that helps our patients recover faster and more comfortably.
Here is a six-week breakdown of what you can expect during your recovery:
Week One:
During the first few days after surgery, you will be in the hospital recovering. You will have surgical drains, which the hospital nurse will help you measure outputs and strip. With our ERAS protocol, you can expect to be up walking the morning after surgery at the latest. By post-operative day two or three, most patients are ready to be discharged and return home. You should gradually increase your walking time and distance, and a strong support system is crucial. Patients traveling from out of state are seen in the office within a few days of discharge from the hospital to be cleared for travel back home a week or so after their surgery.
Week Two:
For local patients, a follow-up appointment with your PRMA nurse is scheduled within two weeks after surgery. It is important to continue increasing your cardio endurance, but rest is still important while your body is healing. By the end of the second week, you can switch from the surgical bra and abdominal binder to a wireless bra and panty girdle. Patients who are not taking any narcotics during the day are free to drive based on their comfort level.
Week Three:
You should feel capable of doing more things on your own now, including being more social with your friends if you feel up to it. Most at-home medications can be resumed if they haven't been restarted already, but please clear this with your physician first. Any remaining surgical drains are usually removed, and patients with low-impact desk jobs can return to work at this time.
Week Four:
It's been one month since surgery, you will soon follow up with your surgeon to plan the revision stage (or "stage 2"). Keep increasing your range of motion and stamina!
Week Five:
You should feel almost back to normal in many ways. You may experience new pains in your breast and abdomen as you increase your activity. These will get better over time.
Week Six:
By week six most patients are released from most restrictions. You can get back to leading your life based on your comfort level. Remember though, not everyone heals at the same rate and it's important to still listen to your body as you resume activities.  
If you have any questions or concerns during your recovery, please don't hesitate to reach out to us at 800-692-5565. At PRMA, we are dedicated to helping you achieve the best possible outcome after your DIEP flap breast reconstruction surgery.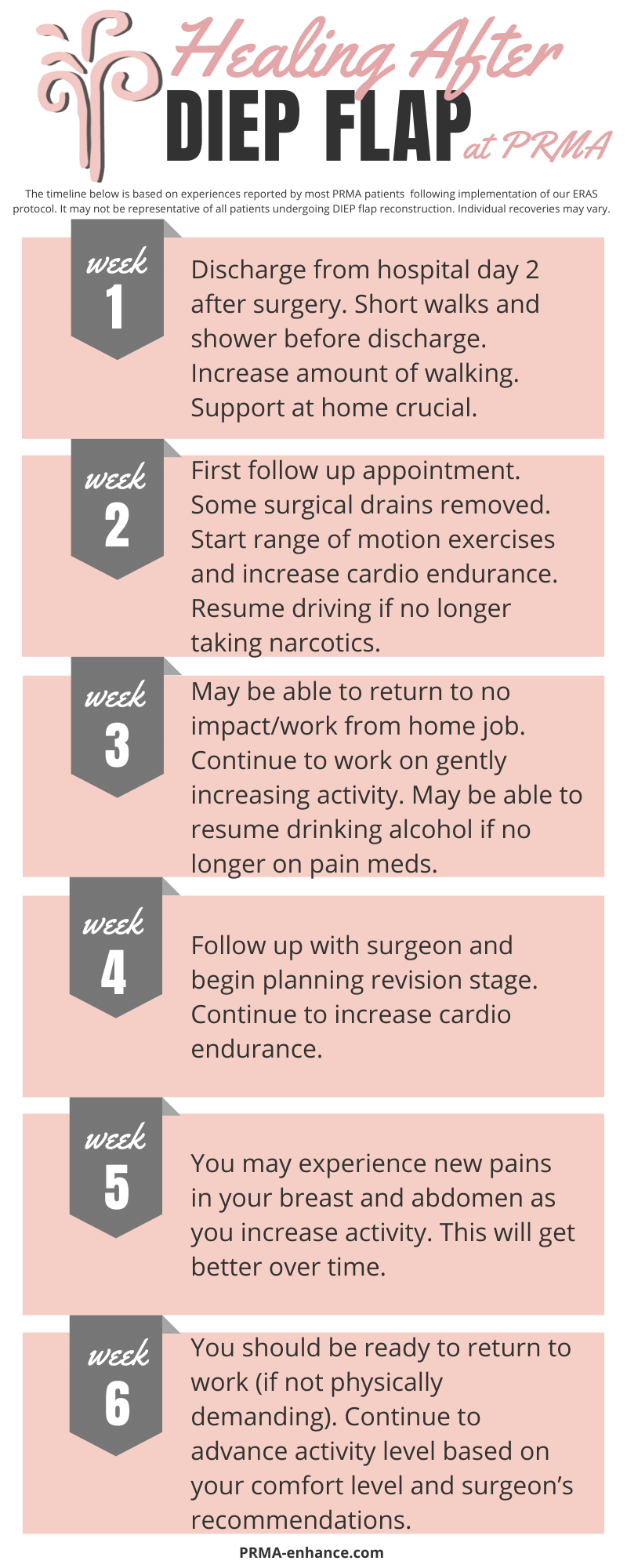 Not everyone heals at the same rate and it's important to still listen to your body as you resume activities.  
Having lost my mother 36yrs ago was the most horrific time in my life. Now my daughters mother in law was diagnosed with breast cancer. When chemo time I have our grandchildren write her little notes of encouragement and what they looke forward to doing with there Nana . They really do work wonders and give you hope . God Bless Merry Christmas!!!!