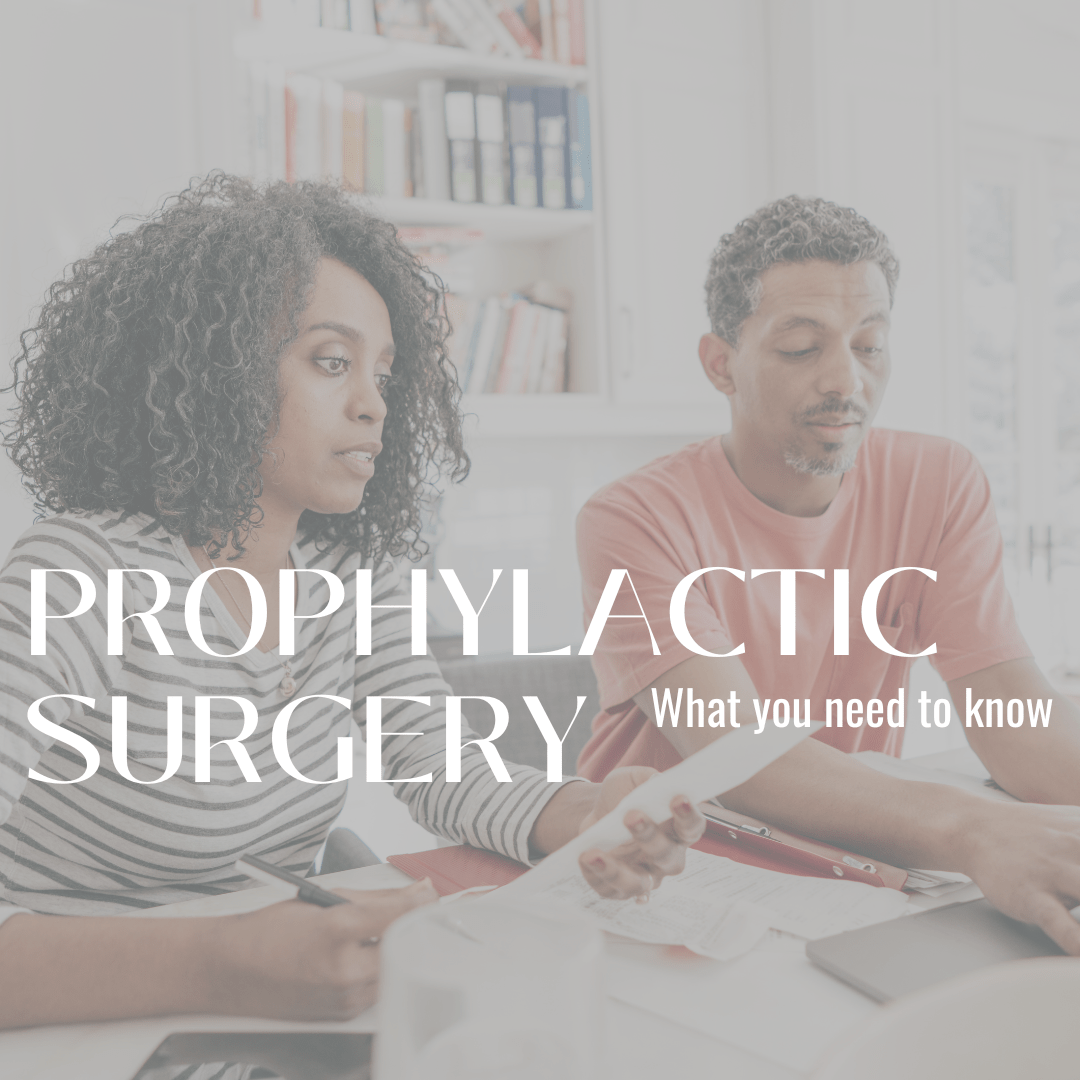 Preventative Breast Mastectomy: Taking Control of Your Breast Cancer Risk

Considering a Preventative Mastectomy?
Whether you have a BRCA gene mutation or a family history of breast cancer, your doctor might have suggested a prophylactic mastectomy to lower your risk.
This procedure, also known as a preventative mastectomy, removes breast tissue that is currently healthy to reduce the risk of breast cancer in the future. At PRMA, many patients choose a prophylactic mastectomy for many reasons.
Who Should Get a Preventative Mastectomy?
A bilateral prophylactic mastectomy reduces the risk of breast cancer by at least 95% in women with the BRCA1 and BRCA2 mutation and up to 90% in women with a strong family history.
You should choose this procedure if:
You have a mutation in your BRCA1 OR BRCA2 gene which can increase your risk of developing breast cancer.
You have gene mutations that increase breast cancer risk, including ATM, PALB2, TP53, CHEK2, PTEN, CDH1, and STK11.
You have a family history of breast cancer.
You had chest radiation before the age of 30.
Our skilled breast reconstruction specialists understand how upsetting a BRCA gene mutation or family illness can be. It can be overwhelming to weigh your options and many patients feel anxious, angry, or sad about choosing a prophylactic mastectomy. These feelings can stem from anxiety that they won't feel like themselves after the procedure. Fortunately, reconstructive techniques are more advanced than ever.
What Are My Options After a Prophylactic Mastectomy? 
Our plastic surgeons offer numerous reconstruction options to help you feel confident and comfortable in your skin, including:
DIEP flap: the most advanced form of breast reconstruction available today. It is also the preferred technique at PRMA. It uses the patient's own abdominal skin and fat.  The tissue is used to restore a natural, warm, soft breast after mastectomy.

High Definition DIEP Flap:  High def DIEP is essentially an intersection where high definition body contouring meets breast reconstruction with DIEP. Body contouring can extend much further into other areas and be much more involved, say in patients with massive weight loss and that sort of thing. This is basically a great intersection of these two exciting areas of plastic surgery.
Consult With a PRMA Surgeon
If you're considering prophylactic breast surgery, it's important to do your research and choose a surgeon who has extensive experience in breast reconstruction. At PRMA, we specialize in breast reconstruction and have helped thousands of women achieve their desired results.
Our team of surgeons is dedicated to providing compassionate, individualized care to each and every patient. We understand that breast surgery can be a daunting process, and we strive to make the experience as comfortable and stress-free as possible.
We'll work closely with you to develop a personalized treatment plan that meets your unique needs and goals, and we'll be with you every step of the way to ensure a successful outcome. Contact PRMA today to schedule your consultation and take the first step towards a brighter, more confident future.
-Dr. Peter Ledoux & Tabetha Williams
"Set realistic, attainable goals after your surgery. Your body is going to feel different now than it did before surgery. If you are doing it simply to lose weight or get back into a certain dress or pant size you may be setting yourself up for failure. Reset your compass."