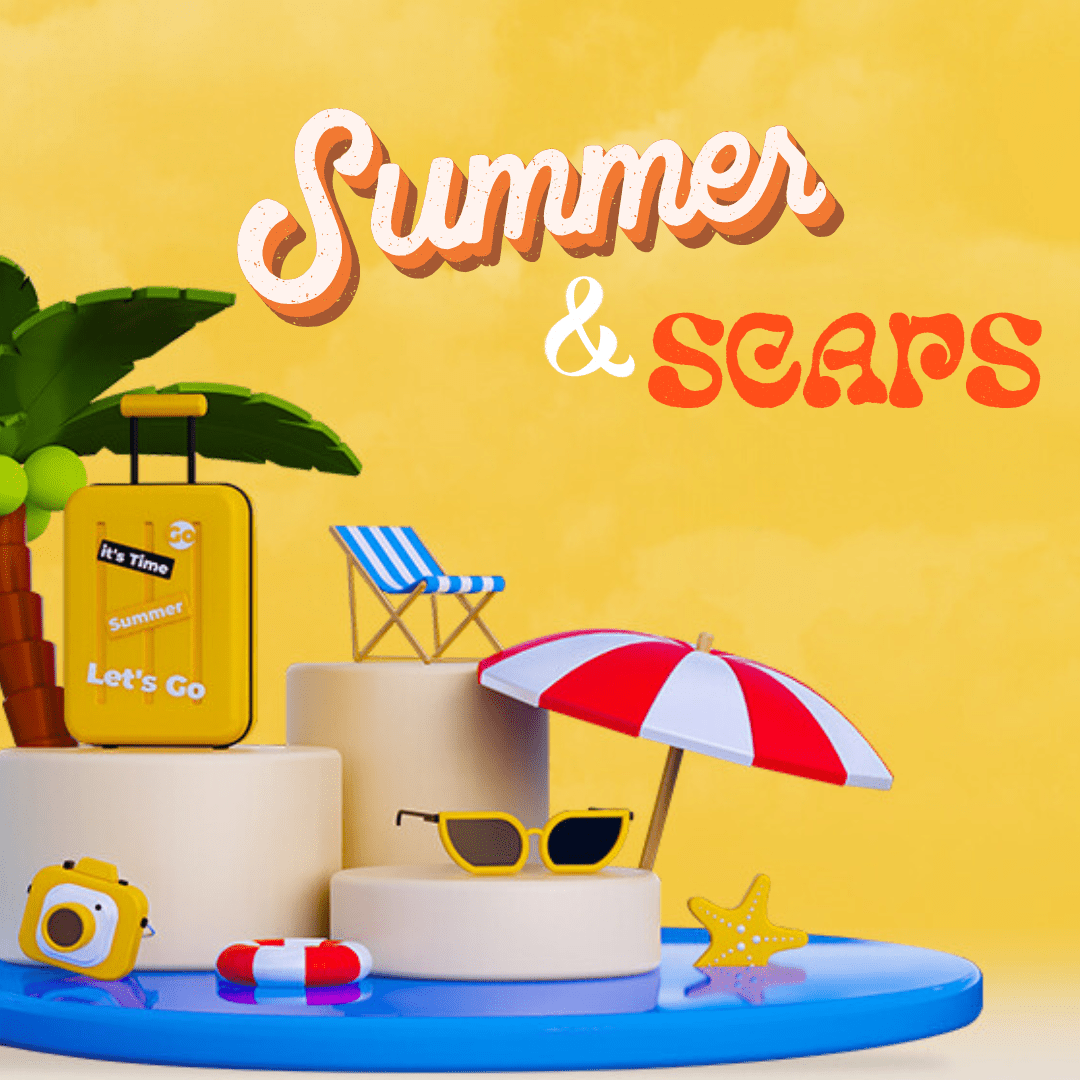 Summer Scar Care: Minimizing Darkness for DIEP Flap and Breast Scars: Expert Tips from PRMA Plastic Surgery
We understand that caring for scars is a crucial part of the healing process for our patients. As summer approaches, it's important to pay extra attention to scar care, particularly for individuals who have undergone DIEP Flap and other breast surgeries. We will discuss some of the best practices for caring for scars during the summer months and offer helpful tips to minimize darkness, promoting optimal scar healing and aesthetic outcomes. It is critical to follow these precautions for years after surgery, but most importantly the first year after surgery.
1.Shield Your Scars from the Sun: One of the most important steps in scar care during summer is protecting your scars from the harmful effects of the sun. Excessive sun exposure can lead to hyperpigmentation and increased scar darkness. Ensure you follow these guidelines:
Avoid direct sunlight on your scars, especially during peak hours.
Wear loose-fitting, breathable clothing that covers your scars whenever possible.
Apply a broad-spectrum sunscreen with a high SPF to your scars and surrounding areas. Reapply every two hours or more frequently if swimming or sweating. This includes if your bathing suit covers the scars as most suits do not protect against UV rays.
2. Hydration and Moisturization: During the summer, it's essential to keep your scars hydrated and moisturized to promote healing and minimize dryness, which can lead to increased scar darkness. Follow these recommendations:
Drink plenty of water to maintain overall hydration, as well-hydrated skin tends to heal better.
Apply a scar-specific moisturizer, such as Invicible Scar Cream, recommended by your plastic surgeon to your scars twice daily. Gently massage the moisturizer into the scar tissue to improve circulation and promote healing.
3. Scar Massage: Regular scar massage is a vital component of scar care, particularly for DIEP Flap and Breast scars. Massage helps break down scar tissue, improve blood flow, and reduce scar darkness. Here's how to perform scar massage correctly:
Begin massaging your scars once they are fully closed and any sutures have been removed.
Use gentle, circular motions with clean hands or a silicone-based scar gel recommended by your surgeon.
Gradually increase the pressure over time but avoid causing pain or discomfort.
Aim for 5 to 10 minutes of scar massage two to three times a day.
Optimize Nutrition: A balanced and nutrient-rich diet plays a significant role in scar healing and minimizing scar darkness. Include the following elements in your diet:

Lean proteins: Promote collagen production necessary for scar healing. Include sources like fish, chicken, beans, and legumes.
Vitamin C: Boosts collagen synthesis and strengthens the immune system. Incorporate citrus fruits, berries, tomatoes, and leafy greens into your meals.
Omega-3 fatty acids: Reduce inflammation and aid in skin healing. Consume foods such as salmon, chia seeds, flaxseeds, and walnuts.
4. Avoid Excessive Heat and Sweat: Excessive heat and sweat can irritate healing scars, leading to increased darkness and potential complications. Follow these guidelines:
Avoid hot tubs, saunas, and steam rooms, as they can increase blood flow and potentially disrupt the healing process.
Choose cool or lukewarm showers instead of hot showers.
Pat dry your scars gently with a clean towel after bathing to prevent unnecessary friction.
Caring for scars, especially during the summer, is crucial for achieving optimal healing and minimizing scar darkness. By following these best practices, you can support the healing process of your DIEP Flap and breast scars while enjoying the sunny season. Remember, each patient is unique, and it's essential to consult with your plastic surgeon at PRMA Plastic Surgery for personalized scar care advice that suits your specific needs. Embrace the summer with confidence and let your scars tell a story of resilience and beauty. Don't forget to tag us on social media in your summer photos! We can't wait to see how you spend your summer, #lifeafterDIEP.
-Dr. Andrew Gassman, Hannah PA-C and Tabetha Williams
"Set realistic, attainable goals after your surgery. Your body is going to feel different now than it did before surgery. If you are doing it simply to lose weight or get back into a certain dress or pant size you may be setting yourself up for failure. Reset your compass."