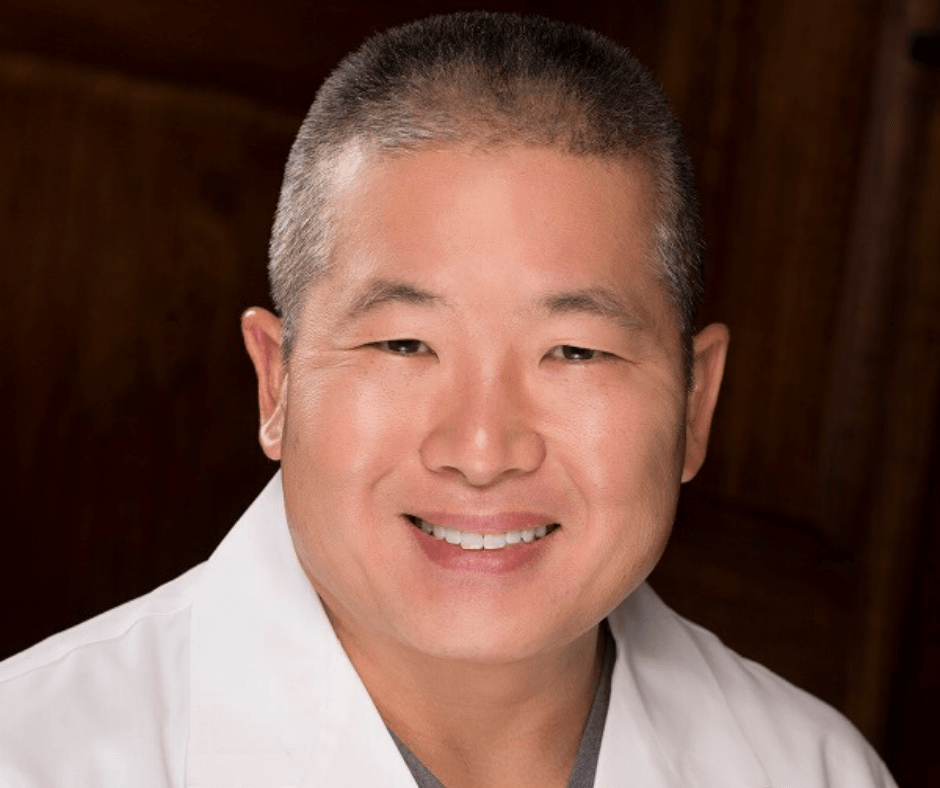 What Patients Are Saying About Dr. Gary Arishita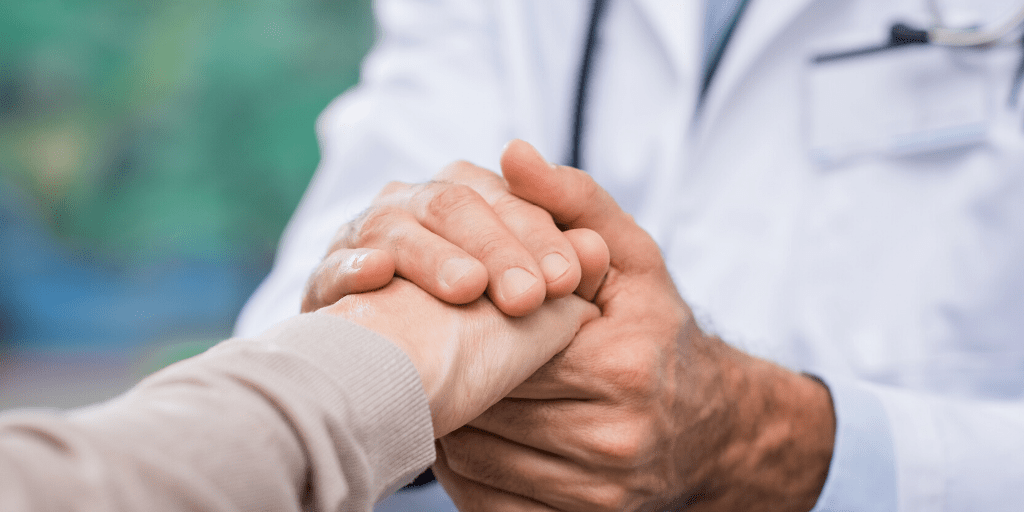 Patient Reviews
Sandra
March 2022
Dr. Arishita is an amazing surgeon. I am a 12 year breast cancer thriver. I had a bilateral mastectomy with DIEP flap breast reconstruction. I am completely satisfied with the end results of my reconstruction. Thank you Dr. Arishita and your amazing team!
via Facebook
Debbie
January 2022
PRMA was recommended to me by my Oncologist. I couldn't be happier by my results and the level of service I received while in their care. Dr. Arishita is my saving grace. He gave me the opportunity to experience normalcy and a sense of self-worth again. I never thought I would look or feel normal again after my surgeries but Dr. Arishita made it possible for me to live my best life going forward. I'm amazed by the work he does. PRMA has gained a positive reputation for a reason, now I understand why. Thank you PRMA for giving me life! I couldn't be more grateful. Thank you.
via Facebook
Wendy C.
February 2021
Dr. Arishita and his staff have all been so great! They all are so professional and caring. I would recommend them to anyone with breast cancer!
via Facebook
Olga
August 2020
I have a great professional team since I was diagnosed with breast cancer type 3. Dr. Arishita and the PRMA team are wonderful. I had a Lat flab on my right side on March 2 2020 after my chemo, mastectomies, and radiation. I'm so grateful for him that really, there are no words to express, his professionalism and the way he cares for his patients. Forever grateful.
via Yelp
Nataly
July 2019
The environment is very clean and professional. Doctors and staff are caring and friendly. My questions were all answered and was positively reassured about my procedure. I am extremely pleased with my results, PRMA plastic surgery is highly recommended.
via Realself
Karen
July 2019
When I was diagnosed with breast cancer in 2009, I started researching reconstruction options but had no idea who to use. Living in west Texas, I didn't have many options so I used the advice of my radiologist and made an appointment with General Surgeons Assoc who then recommended PRMA for the reconstruction I wanted. I met with Dr Gary Arishita and breathed a sigh of relief. Everyone there from the receptionist through the rest of the staff are so welcoming, comforting and capable. The details they insist on seem onerous sometimes but they have reconstruction down to an art and these details are what I believe make the difference in their results. I have a friend who had the same surgery in a big hospital in the DFW area, but didn't have to do all the little things both in the hospital and at home before and after surgery – she was relieved about that, however one of the breast reconstructions did not "take" and the tissue actually died. I believe completely if you choose these doctors and follow their directions faithfully, you will have great results.
via Yelp
Mary C.
January 2019
PRMA, I was scared going in but once I sat down with Dr. Arishita, he explained the procedure . I felt a lot better with my decision.. Surgery went well, they made sure I didn't wake up with major pain. I was excited that my incisions looked great. They did a remarkable job on me. PRMA, is the BEST!! I highly recommend PRMA,I promise you won't regret your decision. They are the best at what they do. awesome, excellent years of experience!
via Facebook
Amy
December 2018
Dr. Arishita does excellent work. I would recommend whole heartedly. He fixed a problem that I had previously with breast reconstruction after breast cancer and I couldn't be happier with the results. He appears to care for his patients and the quality of his work is amazing.
via Yelp
Mercedes
July 2018
Absolutely the best experience from the initial consultation, Phase 1 and Phase 2 surgeries. My surgeon was Dr. Gary Arishita and he is very professional but also has a wonderful way of listening and made me feel like I was his only patient every time I saw him. I am very happy with my results and the care I received. Highly recommend PRMA to everyone facing making any decision of this magnitude.
via Facebook
Suzanne
June 2018
I can't say enough good things about Dr. Gary Arishita, along with his nurses and all of the other PRMA employees. Of the three doctors (surgical oncologist, medical oncologist and plastic surgeon) on my team, Dr. Arishita was the one who seemed to care most about my long-term well-being. And while I was not as concerned with the aesthetics of my reconstruction as he was, I'm so grateful for the outcome and for the fact that he is a perfectionist.
via Google+
Michelle
June 2018
They have been professional and have compassionate physicians. The staff is kind and they make the process stress free!
via Facebook
Natalie
June 2018
PRMA is awesome. I love how everyone is friendly & they all take good care of you & your needs. They explain everything so well, Dr. Arishita is amazing… thank you PRMA for everything y'all do
via Google+
Veda
May 2018
I just left Dr. Arishita's office after having my last radiation treatment last week, looking forward for my touch up surgery that will be in August. I would recommend PRMA and Dr. Arishita to any one. He always answers my questions and makes me glad I came to him .Thank you Dr. Arishita for helping me get through this!!
via Facebook
Diane
May 2018
Dr. Arishta and staff could not be more informed and compassionate toward newly diagnosed Breast Cancer patients! I'm just wrapping up my first year and my reconstruction could not have gone any better. Dr. Arishta and staff instilled constant confidence thru the entire time it took to complete each step of the process! I can't thank Dr. and Staff enough!
via Facebook
Patty
May 2018
For women that are afraid or going through difficult decisions about what to do in regards to breast reconstruction, PRMA should be your only choice. I had breast cancer and had both breast removed. PRMA was the best decision I made. They not only take very good care of you but they leave you feeling better about yourself. I strongly recommend PRMA for every women needing breast reconstruction.
via Google+
Annie
April 2018
As a 35 year old single mom, I was diagnosed with breast cancer. Needless to say, I was shocked and terrified. Thankfully, I have a good friend who had been through this and she recommended PRMA for my reconstruction. I couldn't be happier. Everyone in that office is a positive, kind, force of hope. I firmly believe there is no better place or group of surgeons to trust with your care. Awesome, awesome family of healthcare providers!
Amanda W.
February 2018
Absolutely amazing. Caring, thorough, and does exceptional work. Part of the team that's saving my moms life & treats her & her family like we were his family with the same love & attention. He puts his patients needs, feelings & fears above anything else & if his nurse Heather had a yelp I'd say the same for her. PRMA has patients from around the world because they are truly the best with good reason but when my mama walks in his office it's like no one in this world matters but her. He offered to pray with us before surgery & visited every day in the hospital & truly cares about his patients. Love seeing his face light up with a smile because he definitely puts a smile on ours with hope & determination every time. Thank you Doctor, Heather & the PRMA team. Can't wait to see you again & keep the healing process moving inside & out. 5 stars will never be enough. God bless you
via Yelp
Carrissa
January 2018
I love the work that Dr. Arishita did on me. Everyone is so helpful and warm welcoming. Its a great environment to be around
via Facebook
Elizabeth
December 2017
I want to say that Dr. Arishita is an amazing surgeon and an amazing human being. The work he performed was masterful and beautiful. Cancer is scary enough, but a double mastectomy on top of that was too much to grasp. Until, I had my consult with Dr. Arishita and Heather at PRMA. The compassion, care and understanding shown to me was incredible. Dr. Arishita's knowledge and ability to translate the complexity of the procedure to a nervous patient was so greatly appreciated and allowed me to feel confident and peaceful moving forward. I was provided with clear and detailed steps of the procedure (DIEPflap) and guided through the process until its close. No question I had was 'too small' or 'silly' as sometimes patients feel with doctors. I felt that my feelings, emotions and concerns were truly being heard and considered during the initial consultation and up to my last visit. My results are amazing! I feel beautiful! Thank you Dr. Arishita! Thank you also Heather and everyone I encountered at PRMA!
via Google+
Judy A.
January 2018
Everybody procedure I had was exceptional from the first surgery to the tattooing. I strongly recommend PRMA they do A+ work!
via Google+
Brigitte
September 2017
I consider myself extremely lucky to have been referred to PRMA. Everyone in the office is very patient, friendly and professional. Dr. Ashirita and his nurse Heather have been nothing short of amazing. I am a nervous patient by nature but have never been made to feel as though I am taking up too much of their time. Every procedure is fully explained, every question is answered, and all with the utmost of patience and professionalism. I would recommend PRMA without hesitation, but more specifically I would recommend Dr. Ashirita and Heather for anyone who finds themselves in need of reconstructive surgery.
via Google+
Sandra
I had no idea when I started this breast cancer journey 19 months ago how it would turn out. I had never heard of tissue reconstruction. I just figured I would be disfigured and would have to deal with silicone the rest of my life and then I was introduced to Dr. Gary Arishita, Heather and the staff at PRMA! What an experience I have had! I HIGHLY recommend this team as 'par excellent'…they are caring, professional and just good at what they do! Not only did I find an amazing staff, I found friends at a very trying time in my life.
via Facebook
Christine
July 2017
Yes, I had breast cancer but I'm so grateful for my experience. Being referred to Dr. Arishita at PRMA was a true blessing. He is truly doing what he was meant to do in life. He is an amazing surgeon with great bedside manner. 6 weeks post op and my incisions are beautiful, I can't imagine what they will look like in one year, five years. His nurse, Heather, has been fabulous as well. I look better than I did before cancer and I have Dr. Arishita to thank for that.
via Facebook
Sandy
June 2017
I can't say enough about PRMA/Dr. Arishita and his work on my reconstruction due to breast cancer. I have been extremely satisfied with my results and the decision I made to have reconstruction after a double mastectomy. My recovery time was much faster than anticipated. After 5 days after surgery I was walking around and feeling good. I highly recommend PRMA!!
via Yelp
Andrea
June 2017
The only way I can describe my experience with PRMA is that I have been blessing. They are angels!
via Google+
Linda
May 2017
I survived breast cancer! Chemo was the worst. I chose to go with a bilateral mastectomy with immediate reconstruction with Dr Arishita. He is fantastic. I had my surgery in October and recently had my 2nd follow up surgery. I'm am extremely pleased with my outcome. First I'm cancer free!! Secondly I am extremely pleased with my results of reconstruction and my recovery has been good! I highly recommend PRMA for your plastic surgery needs. I'm pleased and blessed
via Facebook
Jo
April 2017
Had a great experience and am very happy with my DIEP flap reconstruction. Thank you Dr. Arishita for giving me the confidence to model in Art Bra Austin.
via Facebook
Shari
February 2017
Battling Stage 4 Breast Cancer was scary enough. Thinking about the lose of my breasts and possibly my life was overwhelming. In 2009-2010 Dr. Arishita made me feel like a beautiful painting with Dr Arishita as the artist. SO many years later I could not be happier and might I add cancer free! Not a person could tell the breast I have are not original. ( except maybe my husband)
via Facebook
Laurie
February 2017
Everyone has been wonderful. Professional, kind and caring. It has made having surgery easier knowing I had the support. Thank you!
via Google+
Margaret
February 2017
Wonderful care!! Absolutely love Heather, brilliant and compassionate nurse for Dr. Arishta!!! He took a very fluffy belly, and reconfigured it into boobs, that rival the one's I had in my 20's! Can't say enough about how they have made a difference during a very difficult time!! It's been a long, and challenging road, but can't imagine it without them
via Facebook
K.M.
January 2017
Dr Arishita and the PRMA team has been a huge blessing to my family. My mom was diagnosed with breast cancer in 2012 and traveled over 500 miles to have Dr Arishita perform a DIEP flap procedure. Her recovery was literally pain free and thanks to his meticulous eye, she not only feels great but she also looks fantastic! Additionally Dr Arishita is a compassionate person who thinks of every patient as MVP. He is thorough and takes the time to address any questions/concerns you might have. PRMA gets 5 stars from me!
via Yelp
Rhonda
January 2017
I like it that when it's your turn to be seen, you get their 100% attention.
via Google+
Connie P.
January 2017
If you have breast cancer go San Antonio, Texas and the staff and doctors PRMA Plastic Surgery will help you get through it. Thank you PRMA, you are my heroes
via Website Survey
Barbara A.
December 2016
When I came to PRMA everyone in the office made me feel as though not only me but my concerns mattered. They do awesome reconstructive surgery and keep you informed every step of the way. The doctors, nurses and ladies working behind the scenes are very caring, understanding and knowledgeable in what they do. I would recommend anyone who needs breast reconstruction to use them. They are wonderful!!
via Facebook
Linda G.
December 2016
Very professional, nice, and caring. Great staff and excellent job done.
via Google+
MaryAnn U.
December 2016
Its been a year since my DIEP Flap Reconstruction Surgery. Dr. Arishita was my surgeon and Heather was my nurse. Dr. Arishita was excellent and meticulous with his work and very attentive to all my concerns. Heather is an excellent nurse and I will always be grateful for the PRE and POST operative care she provided and always greeted me with a smile. I couldn't have asked for a better team. I have had friends and relatives that have undergone breast reconstruction surgery and my PRMA experiences far surpass what they experience. Thank you PRMA and Staff for always being so kind and welcoming. You all are the BEST!
via Facebook
Linda C.
December 2016
Dr Arishita is fantastic. He is very caring. I didn't have any questions after speaking with him. My surgery was successful and I feel and look great. His staff is great too. I highly recommend Dr Arishita and PRMA.
via Google+
Candice D.
December 2016
I'm currently a patient at PRMA for my reconstruction needs after breast cancer. They are very professional and care is outstanding. I'm so blessed to be a patient here. Would recommend them to anyone in need of a plastic surgeon especially following breast cancer. Thank you PRMA!!
via Facebook
Emily K.
December 2016
Talented and compassionate staff, beginning with the doctors and continuing to the nurses and other staff members. These surgeons are the best in the business and know how to work with cancer patients and survivors. Thank you!!
via Google+
Briana M.
November 2016
Comment: I heard nothing but great things about PRMA before I decided to go there. Everyone there is great. The doctors are the best there and nurses are super awesome. I'm glad I made the right decision on going there.
via Facebook
Lashawn B.
December 2016
Everybody here is great and friendly!
via Google+
Olga B.
November 2016
Dr. Arishita is an excellent surgeon with great skills. I am very grateful for all he has done in helping me get back to enjoying life after breast cancer. The staff at PRMA is very professional and caring. I am glad I chose PRMA!
via Google+
Annette G.
October 2016
Best doctor and nurses ever. I know this is the only place to go. I have received nothing but kidness. Sometimes I close my eyes and think did I have breast cancer and go through all this. There is light at the end of the tunnel, and what a beautiful light
via Google+
Bonnie A.
October 2016
I started my reconstructive surgery with an expander put in when I had my mastectomy. A month later my primary doctor sent me for an mri for a problem I was having with my right shoulder. Because of the medal in the expander the mri burnt me from the inside out. I got a real bad infection and the expander had to be removed. When I was healed and ready for reconstruction I found out there was no one in town that could do the surgery I needed. I was first sent to MD Anderson which told me the recovery would be to hard for someone my age and would not do it. I then went to PRMA and had the surgery. That was six weeks ago and I am feeling great and doing most everything I normally do. Thank you all at PRMA
via Facebook
Karen C.
August 2016
Before coming to PRMA, I had had a preventative bilateral mastectomy with immediate reconstruction with allederm and implants. What was supposed to be 1 surgery turned into 5 surgeries in an 18 month period! I hated the results, was always uncomfortable and was in quite a bit of pain. I first went to Dr. Arishita for a consult. I thought he would just tell me that with a bit of tweaking things would be a slight bit better. When he told me the list of things that were wrong, it validated my thinking and then some. His office staff took care of all of my insurance filings! I am thrilled with my results!!
via Facebook
Judy M.
August 2016
Dr. Arishita was very empathetic regarding my situation and explained my options clearly. He answered all of my questions honestly and with respect. The nurse who works with him (Heather W.) is also excellent. The surgery performed was just as described. I had reconstructive surgery and am extremely pleased with the results. Excellent surgeon. Very nice person!
via Vitals
Bonnie H.
July 2016
Dr Arishita did DIEP Flap reconstruction of my left breast in 2015. 17 years previously I had a lumpectomy and radiation but the cancer returned. Dr Arishita was the only plastic surgeon I consulted who was willing to do the reconstruction with radiated skin involved. There were no complications and I got a new breast that looks and feels just like my other non cancerous breast. With this procedure, there is no longer a need to fear mastectomy so much. I would definitely have chosen this over the lumpectomy if it had it had been available at the time. Dr Arishita is an artist in breast reconstruction! He and his staff are very compassionate and professional.
via Yelp
Patricia R.
July 2016
Dr. Gary and his nurse Heather made me feel comfortable and informed through the whole process. I had a wonderful experience during my challenging time in my life. I thank the team at PRMA.
via Vitals
JoDee N.
June 2016
I live in south Texas and drove 5 hours to use Dr Arishita at PRMA. He is simply the best. He performed a double reconstruction on me, after finding cancer in each breast 2 years in a row. I only can say I look and feel fantastic. Dr Arishita did a fantastic job. He was very kind and caring. I especially like the fact when I told him that pain pills make me itch, he listened and made sure I didn't have a problem. He nurse Heather is fantastic also. Whenever I had a question it never went unanswered for long. All I can say if you want the best you need to use PRMA. It is worth the travel.
via Yelp
Ricardo L.
April 2016
I met with Heather Wagoner first and she explained everything then Dr. Aristha came in and was very caring and considerate of my situation, he explained thoroughly what to expect and the whole entire procedure and answered all questions. He & Heather are the best.
via Angie's List
Amanda E.
February 2016
Dr. Arishta and his staff are amazing!! It's unfortunate that I had to undergo breast reconstruction at such an early age (32)due to breast cancer but I can honestly say that I am so pleased with the outcome of my reconstructed breast. They look and feel very natural which was a big concern for me after my bilateral mastectomy. A huge thanks to Dr. Arishta for his wonderful skill that helps me still feel like a woman!
via Vitals
Carla B.
December 2015
I feel so fortunate to have found PRMA and especially Dr. Arishita after my breast cancer diagnosis in Jan. 2015. I have bragged ever since my DIEP Flap about how wonderful he is and how I love my results. I healed quickly and the pain was so manageable. I would highly recommend Dr. Arishita to anyone who needs a bilateral mastectomy with reconstruction.
via Yelp
Mary W.
December 2015
I am so grateful to Dr. A for being an expert in breast reconstruction and giving back what cancer took away. Thanks to Dr A. I feel whole again and I don't have to wear prosthetic breast ever again.
via Vitals
Kim H.
October 2015
This man is not only a fantastic doctor but also kind, compassionate and feels like a close friend when all is said and done. I could NOT have had better care anywhere!!!
via Vitals
LeAnn D.
September 2015
I had a bilateral mastectomy in February 2014. Went they chemo and radiation thinking this was just how my body was going to be. One day while searching for mastectomy bathing suits, I came across PRMA. I immediately emailed and Courtney called me, she took care of calling my insurance etc. Dr. Arishta review my medical records and we set a date. Heather called gave me all my pre-op instructions, everything I needed for my stay & answered all my questions!!! These are the best bunch of people I have dealt with!!! I never had any fears. Love my new girls and my flat tummy. I go back in December for stage 2 surgery!!!
via Yelp
Angie
May 2015
I traveled from Kansas and Dr. Arishta completed my DIEP procedure. For a working Mom that was worn out from chemo, radiation and things gone wrong for 15 months of breast cancer, Dr. Arishta was able to make me feel like I wasn't the patient and that we were going to fix what cancer had ruined! He made sure he handled every concern I had no matter how small! With both phase 1 and phase 2, he took notes on small issues that made me unhappy even though they were so insignificant compared to the huge surgery he was doing! My follow-up visit came with questions related to how he handled my concerns! I woke up from phase1 instantly knowing the cording had been removed from under my arm and an annoying stitch from my mastectomy had been taken out! Both pretty minor compared to the overall diep but nonetheless issues that were big to me. In addition he always kept in mind that I had traveled a long distance and had three boys at home. I was so appreciative that he was always ready to let me get home!
via Vitals
Melissa
January 2015
I highly recommend PRMA, finding out that you have breast cancer is very difficult but PRMA was the best thing about breast cancer. The doctors and the staff are the best.
via Vitals
Margayla C.
April 2014
I went to PRMA in February 2014 for reconstruction after a disastrous experience with a double mastectomy in California. It took me a year to recover from a terrible infection given to me by UC Davis. I spent that year in and out of the hospital. Many surgeries and very little faith in the doctors. When I finally healed I knew I wanted reconstruction and so I started researching my options. I was most interested in using my own tissue so Diep Flap was my first choice. PRMA did such a beautiful job on my body but probably more importantly on my self esteem. I felt mutilated before the Diep Flap surgery. Dr. Gary Arishita was my surgeon and I am most grateful for what he did for me. I think of him as a artist, my restorer, my personal healer. Anyone considering reconstruction I would strongly recommend you look into this facility. They helped me get back to feeling whole and complete.
via Yelp
Mark S.
December 2013
The PRMA team is awesome. Dr. Arishta did a wonderful job. He performed the DIEP flap procedure and everything looks great and is healing nicely. The nurses, PAs and staff are all great.
via Angie's List
Marilyn D.
November 2013
I retired after 30 years in the medical field where some of my specialties were mammograms, stereotactic biopsy and working with cancer patients. There have been a lot of changes in the medical field in the last 40 years and we are lucky to have the choice of options. I had early stage of Ductal Carcinoma In Situ cancer. I did not want radiation therapy nor did I want to think about the possibility of cancer developing in the other breast. Therefore, I chose to have the Bilateral Nipple-Sparing Mastectomy with immediate DIEP Flap reconstruction. My surgery experience and outcome were truly amazing. Dr. Gary A. and his staff were very professional and friendly. They patiently answered all of the questions my family and I had about the surgery and recovery. They prepared me for everything I would need pre and post surgery. My recovery was much faster and easier than I had imagined it would be. The surgery has made me feel like a woman who has had a tummy tuck with breast enhancement and not like a breast cancer survivor. The Methodist Hospital were Dr.Gary A. has chosen to do his surgeries was excellent. The staff was prompt, respectful and very polite. I have and will continue to recommend Dr. Gary A. to as many women as possible because I want them to have the same amazing outcome as I did.
via Vitals
Far far away, behind the word mountains, far from the countries Vokalia. Far far away, behind the word mountains, far from the countries Vokalia. Far far away, behind the word mountains, far from the countries Vokalia. Far far away, behind the word mountains, far from the countries Vokalia.Far far away, behind the word mountains, far from the countries Vokalia."

Leonard Ferguson

VP Sales
Sign Up for Our Monthly Newsletter – TBD