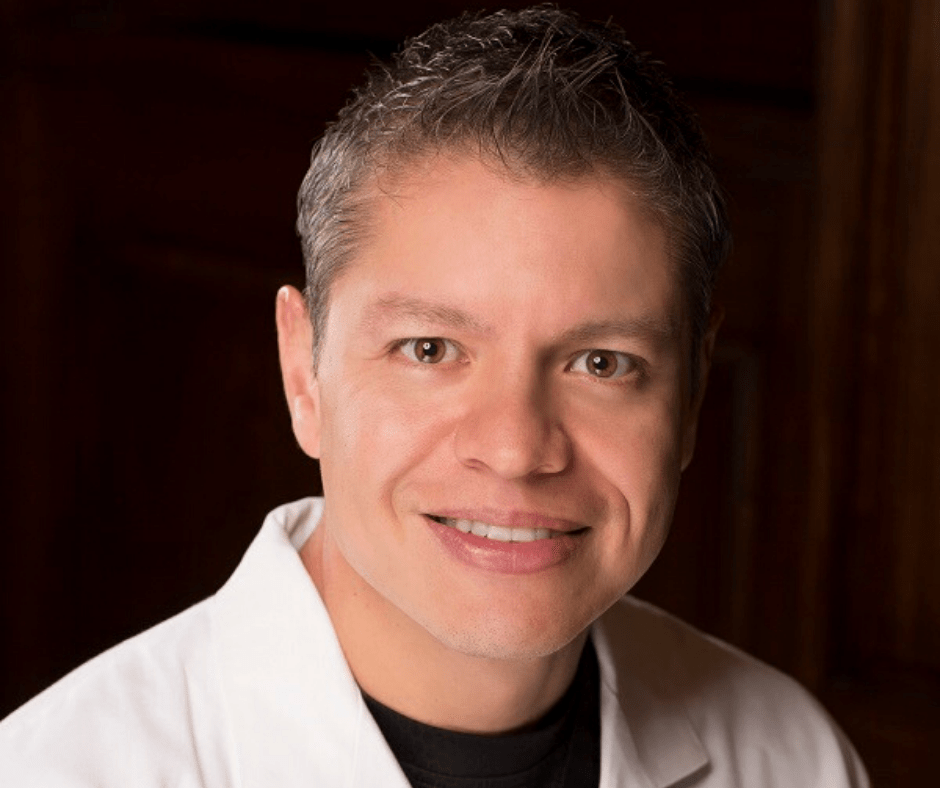 What Patients Are Saying About Dr. Oscar Ochoa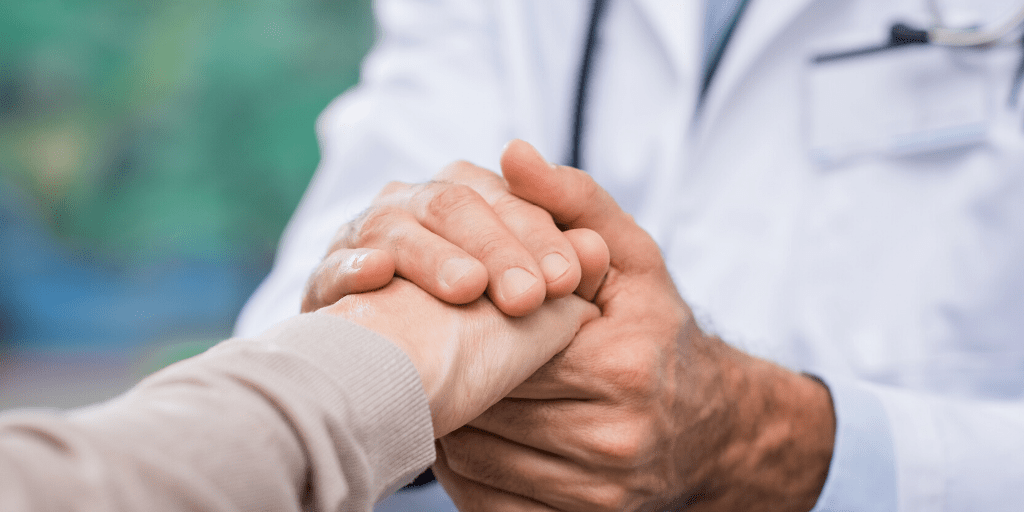 Patient Reviews
After getting diagnosed with breast cancer the day after my 49th birthday my life changed. I have to thank God that he put PRMA and Dr. Ochoa in my path, from the first phone call PRMA was very compassionate with me. Dr. Ochoa and his team are the absolute best. Thanks to the wonderful work Dr. Ochoa performed I don't feel like I am damaged goods and my body looks the best it has since my late twenties. PRMA has very talented and gifted microsurgeons
that are angels sent from God in my eyes. Dr. Ochoa will forever be my Picasso.
Christi S.
Sue G.
March 2022
I discovered PRMA 10 years after my original diagnosis and multiple procedures, treatments, and consultations. The care I received at PRMA was the best and the results of my DIEP flap procedure are perfect. The staff is amazing and Kim is the sweetest nurse ever. Dr. Ochoa is kind and calm and delivers excellent results. I didn't think it could be done and never expected such a great outcome. If I had heard of PRMA before I never would have 
gone anywhere else.
Christi S.
February 2022
I am so grateful for Dr. Ochoa! He handled my situation superbly! He helped take a dim outlook in my breast reconstruction process and make it bright again. Thank you Dr. Ochoa and thank you PRMA for what you do!
Lourdes C.
January 2022
Dr. Ochoa is not only such a professional and effective plastic surgeon, but also a very sensitive human. I can't believe how time flies! Almost two years now since I went through this huge surgery. However, all that pain and those tears were all worth it! REMEMBER there's always HOPE! Thank you, Dr. Ochoa and PRMA team!
Merry R.
June 2021
My initial appointment with Dr. Ochoa was during the time that I was still processing needing to have a double mastectomy, my demeanor was not one of openness, yet Dr. Ochoa and Kim were patient with me and moved forward at a palatable pace. Multiple emailed questions to Kim between appointments were always responded to in a timely, complete manner. If she needed to ask answers to some questions to the doctor, she communicated that she would reply soon and did so. At subsequent appointments, I brought collections of written down questions, to which Dr. Ochoa resolved in a calm manner and treated my questions (and me) with the utmost respect. His expertise as a surgeon is caring and artistic. In their hands, I was made to feel that I matter; my healing and prognosis are sound. I look forward to returning for updates.
Michelle N.
May 2021
Dr. Ochoa is an awesome, great surgeon. He explained everything and answered all my questions. My surgeries have been great. I am very happy with the results. He takes good care of his patients. Soon he will be doing my last surgery. I recommend Dr. Ochoa. One of the best surgeons I've had. God blessed me with such amazing drs and surgeons, his staff is amazing as well.
Yasi H.
September 2020
I had the best experience with PRMA.. Dr Ochoa and Crystal were absolutely amazing!!
THANK YOU!!
via Facebook
Patricia
January 2020
Dr Ochoa and his staff were fantastic from start to finish. I am forever grateful.
via Google
Katelyn
September 2019
I recently had surgery with Dr. Ochoa and highly recommend him. Not only are his surgical skills impeccable, he compassionately listened to my concerns and always made me feel comfortable when discussing a topic that can sometimes be difficult and emotional to talk about. I am very happy with my surgical outcome and there is less scarring than I anticipated. I had some issues with my insurance but Dr. Ochoa and his nurse, Crystal helped me handle them. Crystal is also reachable via email which is very convenient. I consulted with multiple other surgeons prior to Dr. Ochoa and he is by far superior to them. He was definitely worth the wait and I hope he will be accessible in the future if I need another surgery.
via Facebook
Nataly
July 2019
The environment is very clean and professional. Doctors and staff are caring and friendly. My questions were all answered and was positively reassured about my procedure. I am extremely pleased with my results, PRMA plastic surgery is highly recommended.
via Realself
Georgie
June 2019
PRMA and Dr. Ochoa are a fantastic choice for breast surgery. I had a reduction mammoplasty, and 6 weeks later, and extremely happy with my results. Dr. Ochoa really listened to my wishes and everything came out well. Crystal, one of the nurses was very helpful and responsive to my almost daily questions at every step of the way. They are courteous, compassionate, and very thorough. Definitely recommend PRMA
Adrianne
May 2019
Had a breast reduction done by Dr. Ochoa at the end of March. I am now nearly 7 weeks post op and I'm mostly in love with the results. It's been taking some getting used to. But, Dr. Ochoa's work does speak for itself, my boobs are now proportionate, perky and just the right size for my body 40 year old, 5'9 180 lbs body. Also, had lipo done to my lower abdomen and love handles. This was elective and could not be more pleased. Staff was great, Dr is phenomenal and I am overall a happy girl.
via Realself
Adrianne
May 2019
Had a breast reduction done by Dr. Ochoa at the end of March. I am now nearly 7 weeks post op and I'm mostly in love with the results. It's been taking some getting used to. But, Dr. Ochoa's work does speak for itself, my boobs are now proportionate, perky and just the right size for my body 40 year old, 5'9 180 lbs body. Also, had lipo done to my lower abdomen and love handles. This was elective and could not be more pleased. Staff was great, Dr is phenomenal and I am overall a happy girl.
via Realself
J. Nine
May 2019
Very pleased with surgery done by Dr Ochoa, assisted by Dr Pisano. His nurse Crystal is excellent as well. Very easy dealing with the office for appointments. Everyone is professional, knowledgeable, and experts in what they do.
via Google
Anonymous
April 2019
PRMA made my body feel whole again. I had lived for twenty years with a reconstruction surgery after Breast Cancer that, while the best they could offer at the time, left me in constant pain and feeling less than my best. Dr Ochoa was not only able to correct the damaged areas on the right and left side of my chest but he was also able to reconstruct new breasts that both look and feel like they did prior to my Bilateral Mastectomy. I can not begin to tell you how good it feels to actually feel like I did prior to my Breast Cancer. Dr Ochoa and his staff offered a compassionate and safe place for me to explain what I hoped to achieve by having this reconstruction surgery. The care I was given while in the hospital and the long healing time afterwards was excellent. It was a long journey from the first surgery to the last surgery, but the results were well worth it. I highly recommend Dr Ochoa and PRMA
via Realself
Polly
December 2018
I had a breast reduction by Dr. Ochoa from a DD to a B. It has helped my back pain significantly. Very caring and attentive. Highly recommend.
via Facebook
Kathy
Sept 2018
During a time when I was frightened and confused about how to navigate through having breast cancer, PRMA was a Godsend. Everyone with whom I had contact was incredibly compassionate and knowledgeable. With the kindness, support and expertise that Dr. Ochoa and his team provided, my breast cancer experience was far less frightening. With their support, I was able to navigate the process smoothly. Everything from scheduling, financials, and consulting, through the surgery and follow up care has exceeded my expectations, providing me with the confidence that I've had the best care available. I decided to have the DIEP flap breast reconstruction and I'm happy with that decision. While it is a serious surgery, they kept me comfortable and were available for me any time I needed them. I am thankful for the blessing of having Dr. Ochoa, Crystal and the PRMA team bring me through fighting cancer to a place where I feel like a normal, healthy woman.
via Google+
Sarah
July 2018
I 100% recommend PRMA! I was blessed to have Dr. Ochoa as my surgeon and Crystal as my nurse. I had my breast reduction on June 22, 2018 and I have never been happier! Both of them made me feel comfortable with my decision and I haven't had any pain since my procedure.
via Google+
Michelle
June 2018
They have been professional and have compassionate physicians. The staff is kind and they make the process stress free!
via Facebook
Deborah
June 2018
Dr. Oscar Ochoa and his staff are extremely insightful when explaining the procedure, and benefits of a DIEP Flap. I felt I was in good hands; from the moment I was diagnosed to the revision surgery. Dr. Ochoa's bedside manner and attentiveness to his patients is above and beyond the norm.
via Facebook
Lora
June 2018
Dr Oscar Ochoa, Crystal, Courtney and staff have gone beyond my expectations to help me through my cancer treatment. Dr Ochoa did an outstanding job on my D-Flap, Crystal was with me every step of the way and finally today both Courtney and Crystal did my micropigmentation artfully and skillfully. ⭐️⭐️⭐️⭐️⭐️ Five Star Rating for this team at PRMA.
via Facebook
Sally
June 2018
Best ever, from the get go. Always available, positive, empathetic,encouraging, nurse, Dr. Ochoa, hospital and staff, could not be better! I am blessed
via Reviews That Matter
Nancy
May 2018
Dr. Ochoa and his staff are awesome! I couldn't have made a better choice!! So happy with my results as well as my overall experience.
via Google+
Patty
May 2018
For women that are afraid or going through difficult decisions about what to do in regards to breast reconstruction, PRMA should be your only choice. I had breast cancer and had both breast removed. PRMA was the best decision I made. They not only take very good care of you but they leave you feeling better about yourself. I strongly recommend PRMA for every women needing breast reconstruction.
via Google+
Annie
April 2018
As a 35 year old single mom, I was diagnosed with breast cancer. Needless to say, I was shocked and terrified. Thankfully, I have a good friend who had been through this and she recommended PRMA for my reconstruction. I couldn't be happier. Everyone in that office is a positive, kind, force of hope. I firmly believe there is no better place or group of surgeons to trust with your care. Awesome, awesome family of healthcare providers!
Pat
February 2018
I have been extremely satisfied by the kindness and expertise of the staff and my surgeon Dr. Oscar Ochoa. I am blessed to have received the care I had.
via Facebook
Judy A.
January 2018
Everybody procedure I had was exceptional from the first surgery to the tattooing. I strongly recommend PRMA they do A+ work!
via Google+
Sharlene
September 2017
The doctor and staff were incredible, always efficient kind and most caring I have ever had the pleasure of dealing with. Dr Ochoa was willing to help me after I had consulted with 6 other plastic surgeons in Florida. I was experiencing agonizing pain from implants right after breast implant exchange and was going insane from the pain. I am blessed to have found PRMA the care and kindness and patience of all was magical and made the revision surgery stress free. Thank you!!!!!!!!!!!
via Yelp
Laurie
September 2017
I couldn't be more satisfied with my results from DIEP flap. Dr Ochoa is extremely knowledgeable, patiently answered many questions on multiple occasions and very kind. He made me feel assured and confident through multiple surgeries. It is truly amazing the work he has done! I would highly recommend Dr Oscar Ochoa.
via Google+
Future
August 2017
Dr. Ochoa was my surgeon in 2015 for breast reconstruction — specifically a DIEP flap. Even today, I have fellow doctors comment on how good my reconstruction was. And I have to agree. But most importantly, Dr. Ochoa and PRMA helped me to get through one of the scariest times in my life. I traveled from GA for the surgery and I'm so thankful that I had the means to do so. Dr. Ochoa is a rock star in my opinion!!
via Yelp
Andrea
June 2017
The only way I can describe my experience with PRMA is that I have been blessing. They are angels!
via Google+
Sylvia R
May 2017
It has been an awesome experience, I'm very satisfied with my doctor and his professional staff
via Facebook
Julie
April 2017
Dr. Ochoa performed my DIEP Flap Breast Reconstruction immediately following a bilateral mastectomy. From my first consultation, I knew he was the right choice. Dr. Ochoa is a talented physician with expertise in the specialized microvascular procedures required with DIEP reconstruction. He stays informed and up-to-date with the latest techniques, including performing microneurorrhaphy (when possible) which helps restore sensation in the breast. I am almost 6 weeks out and have nearly full sensation in both breasts, my incisions look great, and I'm headed back to work in a few days! Dr. Ochoa is not only a fantastic surgeon, he is a kind and polite man who treats his patients with respect. I am so blessed to have him as my Plastic Surgeon and am looking forward to my Phase 2 surgery in a few months. I cannot recommend Dr. Oscar Ochoa highly enough!
via Realself
Kelly
March 2017
I highly recommend PRMA. Dr. Ochoa and this team have all been very professional and empathetic through my journey. I couldn't imagine any other surgeon taking care of me!
via Google+
Sonia
March 2017
Dr. Ochoa and his staff are amazing!! I brought my mother here once i heard of PRMA and all the good experiences i read online. We came from Roma TX so it is a long drive and the ladies in the front desk helped us with information on associations that helps with gas a hotels. My mom looks great and is cancer free now and I would really like to thank PRMA for taking such good care of her!
via Google+
Lora
February 2017
January 2016 I was diagnosed with Stage 2 breast cancer. I worked with a nurse navigator who educated me about the DIEP Flap procedure and Dr. Oscar Ochoa with PRMA. PRMA is the only practice in San Antonio doing this procedure. One year later I am over the hardest part of my battle and I am in full recovery. I feel very good about the progress I have made. I have nothing but excellent reviews to say about Dr. Ochoa and the procedure. I rid my body of my cancer, have perky new breasts and a tummy tuck. With Dr. Ochoa at PRMA there is a silver lining to this journey with breast cancer. It is definitely worth a consultation.
via Google+
Nancy
February 2017
I had a bilateral mastectomy with the DIEP flap reconstruction surgery on June 30th, 2016. I just finished the last phase – 3D tattooing and cannot be happier with all my care and results. The entire staff was wonderful the entire journey. Thank you PRMA!!
via Facebook
Rhonda
January 2017
I like it that when it's your turn to be seen, you get their 100% attention.
via Google+
Sandra
January 2017
I just want to thank Dr Ochoa for a job well done, and for his professionalism along with his office staff.
via Google+
Cindy K.
January 2017
My experience was excellent! The doctors and staff at PMRA take their time and explain everything so well.
via Google+
Mary A.
January 2017
I am very satisfied with the staff, doctor and the work that was done. As the days got closer to my surgery I was getting nervous and anxious. I am very fortunate and blessed for finding Dr. Ochoa and his staff. Since day one, I felt comfortable and they helped feel at ease.
via Reviews Today
Connie P.
January 2017
If you have breast cancer go San Antonio, Texas and the staff and doctors PRMA Plastic Surgery will help you get through it. Thank you PRMA, you are my heroes
via Website Survey
Teresa W.
December 2016
Dr. Ochoa and staff are wonderful and extremely caring!
via Google+
Barbara A.
December 2016
When I came to PRMA everyone in the office made me feel as though not only me but my concerns mattered. They do awesome reconstructive surgery and keep you informed every step of the way. The doctors, nurses and ladies working behind the scenes are very caring, understanding and knowledgeable in what they do. I would recommend anyone who needs breast reconstruction to use them. They are wonderful!!
via Facebook
Linda G.
December 2016
Very professional, nice, and caring. Great staff and excellent job done.
via Google+
Candice D.
December 2016
I'm currently a patient at PRMA for my reconstruction needs after breast cancer. They are very professional and care is outstanding. I'm so blessed to be a patient here. Would recommend them to anyone in need of a plastic surgeon especially following breast cancer. Thank you PRMA!!
via Facebook
Emily K.
December 2016
Talented and compassionate staff, beginning with the doctors and continuing to the nurses and other staff members. These surgeons are the best in the business and know how to work with cancer patients and survivors. Thank you!!
via Google+
Briana M.
November 2016
Comment: I heard nothing but great things about PRMA before I decided to go there. Everyone there is great. The doctors are the best there and nurses are super awesome. I'm glad I made the right decision on going there.
via Facebook
Lashawn B.
December 2016
Everybody here is great and friendly!
via Google+
Tonya C
November 2016
Dr. Ochoa and his staff were very helpful and knowledgeable, and he is an excellent surgeon! I am very happy to feel like me again!
via Google+
Hannah M.
October 2016
October 15, 2016, marks the one-year anniversary of my Stage 2 – DIEP Flap Revision Surgery and I am eternally grateful to Dr. Oscar Ochoa for all of his kindness, talent, and hard work to make my reconstruction a reality. He also performed my Stage 1 – DIEP Flap Surgery in December 2014, and that changed my life for the better. After my two mastectomies, I had terrible back pain and some lymphedema; reconstruction made all of that go away. Breast cancer turned my life upside down; and having such a caring and skilled reconstruction surgeon to help bring my life back to normal, has been a blessing. When my husband and I arrived from out-of-state, Dr. Ochoa made us feel confident that all would go well and it did. My late father was a physician and surgeon; I admire physicians' dedication to helping and healing patients, as shown by Dr. Ochoa. When friends ask how things are going, my husband and I sing our praises about Dr. Ochoa, letting others know about his beautiful work. I am 100% satisfied with my reconstruction, and highly recommend Dr. Ochoa and PRMA. Dr. Ochoa remains in our prayers each day for his continued wonderful work. Dr. Ochoa will always be our hero!
via Facebook
Bonnie A.
October 2016
I started my reconstructive surgery with an expander put in when I had my mastectomy. A month later my primary doctor sent me for an mri for a problem I was having with my right shoulder. Because of the medal in the expander the mri burnt me from the inside out. I got a real bad infection and the expander had to be removed. When I was healed and ready for reconstruction I found out there was no one in town that could do the surgery I needed. I was first sent to MD Anderson which told me the recovery would be to hard for someone my age and would not do it. I then went to PRMA and had the surgery. That was six weeks ago and I am feeling great and doing most everything I normally do. Thank you all at PRMA
via Facebook
Lissa S.
August 2016
Dr. Ochoa and his staff were amazing. He is a brilliantly talented surgeon and a kind, compassionate, and supportive professional. Dr. Ochoa and his entire staff conveyed calmness to me as a patient during difficult times. Based on my experience, his tone and manner with patients is excellent. He took the time to thoroughly explain procedures and options so that I and my family understood the entire process. Without reservation, I would highly recommended Dr. Ochoa and PRMA to anyone who is faced with similar decisions about their health.
via Vitals
Carol M.
July 2016
I have received such awesome care from everyone at PRMA, I'm especially grateful for the care I recieved from Dr. Oscar Ochoa. I cannot say enough about his skilled care before,during and after my surgery for breast cancer. I would recommend him to anyone I care about who needs any kind of plastic surgery. He is AWESOME!
via Google+
Michelle D.
June 2016
Wonderful Staff and Dr. Ochoa was great!! I was very pleased with all the explanations I got so that I could make an informed decision. Deciding to do the Bilateral Mastectomy and Reconstruction at the same time was not an easy decision, but one I am glad I made.
via Google+
Nanette M.
April 2016
Dr. Ochoa's kind, compassionate manner put me at peace. Other doctors are impressed with his work. He was a blessing in my cancer journey and I would recommend him to anyone.
via Vitals
Deborah
April 2016
Dr. Ochoa has been a blessing to me. He has been reassuring throughout my journey in my breast reconstruction after my bilateral mastectomy. When i could not see the whole picture he reassured me that all would be good. I am so pleased at how i look after my revision surgery. No matter how much time i needed to talk to him on followups he stayed answered my questions and showed so much compassion. I would highly recommend him to anyone needing reconstruction.
via Vitals
Deborah B.
April 2016
I am 3 weeks out from my second surgery. I am amazed at how good i feel and look. After everything I have gone through Dr. Ochoa has the best bedside manner and a way of making you feel everything is going to be ok. I feel very blessed that he is my plastic surgeon. My girls look like girls again. I highly recommend him to anyone needing reconstruction after mastectomy.
via fa
Erma M.
December 2015
I would definitely choose Dr.Ochoa again for my health needs if I needed too. I'm very pleased with his services. My outcome was amazing. I liked how he takes his time to explain the possible procedures there is. I would recommend his services to anyone needing breast reconstruction. His nurse Crystal is also amazing.
via Vitals
Maria E.
October 2015
After surgery I had complication but Dr. Ochoa was there to help me all the time. Now I'm healed. He has been very helpful.
via Angie's List
Angela C.
October 2015
I had a mastectomy and Dr. Ochoa did my reconstruction. He is an awesome surgeon. Dr. Ochoa and Crystal were always patient, supportive, professional, kind. It's been more than two years that I came here for the first time and I feel wonderful.
via Angie's List
Jill F.
August 2015
Dr. Ochoa and Crystal have been incredible and have made what would be a difficult journey an easy one!!
via Facebook
Michelle R.
March 2015
Dr. Ochoa and Crystal have been so amazing and made this part of my journey better than expected. They always explained everything thoroughly. excellent bed side manor and so genuinely nice.
via Vitals
Wynnette H.
September 2014
Dr Ochoa is awesome! I had my Stage 2 surgery today and once again he made me feel so comfortable and I feel great. I'm so happy I found him and would highly recommend him to anyone facing a Breast Cancer diagnosis. He is so caring and explains your options in a way that is easy to understand. I haven't regretted my decision to do the Diep flap surgery once. It has been so much easier than I expected and I attribute that to Dr. Ochoa's skill. Did I mention he is awesome! Thank you Dr. Ochoa!
via Facebook
Anonymous
July 2013
Dr. Ochoa was my surgeon for my breast reconstruction with DIEP flap. I'm really happy with the outcome and would recommend him to anyone. He and his team are the great! Nurses and hospital staff also very good!
via Vitals
Far far away, behind the word mountains, far from the countries Vokalia. Far far away, behind the word mountains, far from the countries Vokalia. Far far away, behind the word mountains, far from the countries Vokalia. Far far away, behind the word mountains, far from the countries Vokalia.Far far away, behind the word mountains, far from the countries Vokalia."

Leonard Ferguson

VP Sales
Sign Up for Our Monthly Newsletter – TBD