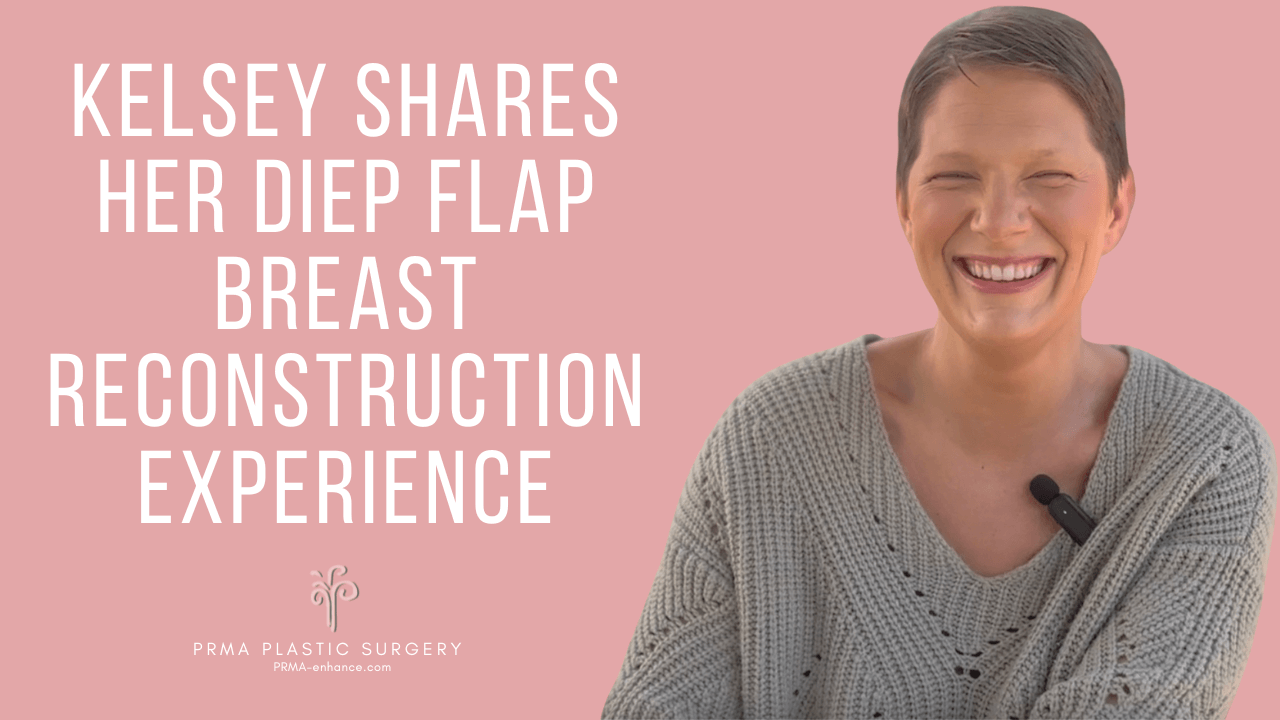 patient stories
Kelsey's DIEP Flap Surgery Experience
Hi, my name is Kelsey Cain and I'm from New Braunfels, Texas. I chose PRMA for a couple of reasons. My breast surgeon at the Start Center worked a lot with them and recommended I go to them. I also had another girlfriend of mine who didn't have breast cancer, but she did have to have breast reconstructive surgery after failed implants. She highly suggested PRMA and it seemed like it was a perfect fit. From my first appointment with Dr. Nastala to the ladies calling me over the phone to get my paperwork, everyone was just so amazing and welcoming.
In August of 2021, I was diagnosed with invasive ductal carcinoma. I had a large tumor, a grade three tumor, that was growing largely, and it could also have spread quickly. I had to undergo immediate neoadjuvant chemo to shrink down the tumor. Once I was finished with all of that, we were able to get the tumor down significantly, but not all the way.
When I made the decision, at first, I was being told I would be fine with the lumpectomy, but something in me told me to go with the double mastectomy. You won't regret it. I'm only 31 years old, I was 30 at the time, and I just wanted to take all the aggressive ways possible to prevent as much as I could from this disease coming back.
I went in with my breast surgeon and Dr. DeBerry. She was the one that recommended I go to PRMA to talk about reconstruction. My initial visit was with Dr. Nastala. I saw everybody else getting implants, and so I just assumed that was the best and easiest way to go. I've seen some posts and comments here and there about the DIEP flap. I didn't know anybody that had it personally, but I'm a part of a bunch of support groups on Facebook, and we all talk about these things. DIEP flap was one of the things that they talked about often. However, I never really looked much into it myself. Dr. Nastala brought it up, explained it to me, and said this really would be the best option because I am so young. He said my body will recover from it easily and I wouldn't have to worry about the complications that could come with having implants.
After thinking about it for a while, I decided I didn't want the constant upkeep of having implants and having to go in every so many years to get them updated. We decided in that appointment that I was going to go with the DIEP flap. If anybody knows anything about DIEP flap, there's so much that really goes into it. I knew I had a lot of homework to do when I got home to really research as much as I could about what exactly it was that I was going to be doing in a couple of months. I looked up a bunch of it online and I was really anticipating it because from what I could see online through the pictures, it seemed very invasive, and it was kind of scary. I'm not going to lie, I was hoping and wondering if I was doing the right thing.
I had the surgery in February 2022, and it's been great ever since. I've had no issues. There were times during the recovery when I was really questioning if I was going to make it through. It's more of mind over matter type of thing because you have no idea what your body can do and the way it can recover and change.
The doctors at PRMA have dedicated their careers to the DIEP flap procedure and they want to really make something available for women that must go through mastectomies. They can give women back their bodies to the closest they would have been before their breasts got removed. I just thought that was incredible. I grew so much more in love with them at PRMA and it's just been the best choice ever for me.
The pain was very manageable. I stayed in the hospital for two days and there were nurses around the clock checking on me and making sure the flaps were responding well. They also have an amazing pain management protocol. I don't know how more hospitals don't have that implicated in to their standard routines. I didn't even take a Narcotic. I took Tylenol, Aspirin, and Gabapentin for the nerve pain because the nerve pain is significant. You're also on kind of a nerve block. Initially after surgery, it seemed like mine lasted for at least two days after I got home. I felt great, to say the least. I felt fine for those first two days.
Everything was manageable and I had to keep telling myself that this is just a phase. This is just a step to get to the next part and at the next part you're going to feel so much better. The pain is only temporary, and it was little to no pain, considering what exactly was just done.
I couldn't have done it without the help of my mom. I would highly suggest having a friend or someone you can trust to be there for you at least the first week, so you can kind of get your bearings. The pain wasn't too bad, and you get used to it over time because it lessens. Whatever pain you're feeling that day is way less than what you were feeling a few days before. Stay on top of Aspirin, Tylenol, and Gabapentin, which is the most important because Gabapentin is for nerve pain. The pain was nothing, in my opinion, to what it could have been.
I absolutely love my results. I could not be happier. You psych yourself out so much because you're on the internet and see all these other people's stories. You psych yourself out thinking that something is not going to turn out the way that you wanted it to but that is just not the case. I couldn't be happier with my results. I truly, truly, truly could not.
I had a nipple sparing double mastectomy and I was very blessed with that. I know there are so many women who must lose their nipples or the skin. However, I'm telling you, everybody at PRMA make it so that you are so comfortable. They want you to feel like you're okay. Anytime I felt like I didn't like something I saw, or I thought something was healing wrong, I would immediately email Katie, my nurse, and she would say, "No, it's okay," and "If you want to come in, we can definitely take a look at that for you whenever you need." It's amazing. I couldn't be happier. I'm so proud… not just of myself, but I'm proud to say that I went to PRMA, just to be completely honest, not cheesy but it's true.
From my first appointment with Dr. Nastala to the ladies calling me over the phone, everyone was so amazing and so welcoming through the whole process.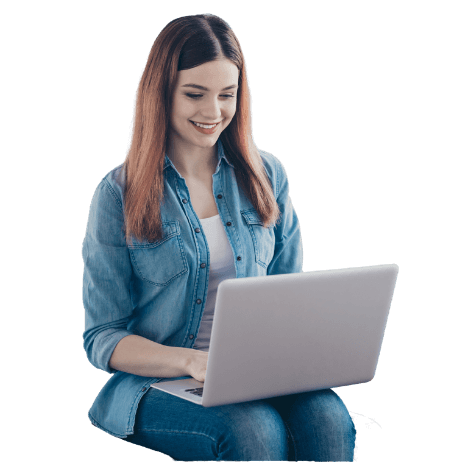 Ready to Get Started?
Schedule Your Virtual Consultation
Get personalized breast reconstruction recommendations from our board-certified plastic surgeons in the comfort of your home.