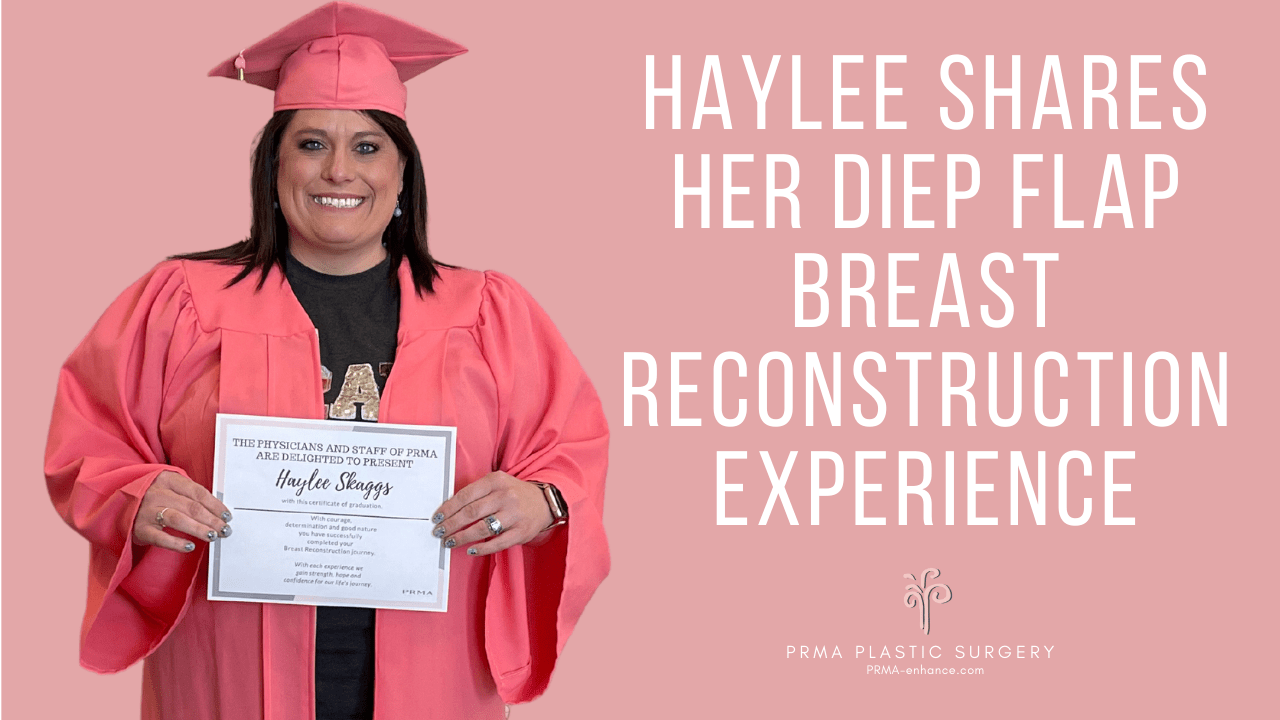 patient stories
Haylee's DIEP Flap Surgery Experience
Hi, I am Haylee Skaggs. I am beyond blessed to be sitting here today telling you about my journey with PRMA. I was BRCA2 positive and when they found a lump on my left breast, I decided to take action and become proactive instead of reactive.
I have a husband named Josh who I've been married to for almost 13 years. We have two children, Brooklyn who is 11, and Jarrett who is 8. We are very involved in our little community and our church. We have a family farm where we raise milo and wheat. I help a lot with the farm, and I am my husbands 'hired hand." We live in a town called Vega, Texas. It's about 30 miles west of Amarillo, Texas. It's on the main route of route 66, almost exactly in the midpoint.
I came to Dr. Nastala in May 2019 for the horrible pain I was having in my chest. I had seven failed surgeries prior. I thought I was making the pain up because it was so bad. I had seven surgeries and many setbacks. When I came to Dr. Nastala, he couldn't put his finger on the fact that I was having so much pain. He decided that DIEP flap breast reconstruction was my best option.
I agreed with him and asked him what this surgery would entail. I spent two hours with him and his nurse Amy, who I love to death and miss terribly. I knew God had sent me to San Antonio for a reason. I was confident with our decision and said, "Let's do this, let's schedule the DIEP flap!"
When Dr. Nastala got into my chest, he realized that the pain I was experiencing was worse than what he realized. He realized in my prior surgeries at another institution that they had taken my implants and sewn them to my chest wall with fishing wire. My right one had come loose and was flipping. It wrapped the fishing wire up into a ball around the implant which was causing me a lot of pain. He also found some silicone that didn't come from the previous implants that he took out. He also found the lymph nodes that were supposed to be taken out in my double mastectomy, so Dr. Nastala went ahead and removed all of that as well.
Then about three months later he did phase two. I was scheduled to have nipple tattooing three to four months after that but then COVID hit. So about a year later, I got the call to have my nipples tattooed. After having my nipples touched up, it was almost like a night and day situation for me because I could get out of the shower and I felt more natural.
It was funny when I came for my graduation photos because the nurse that took them said, "Did you do nipple-sparing?" I was like "No, those are fake." It was encouraging because she thought they looked very real. Dr. Nastala did amazing! I remember how scared I was about the pain, but when I came out of surgery I remember thinking the pain is not nearly as bad as I envisioned. The worst pain I remember was when the nurse had me walk for the first time. However, as the days went on it got so much better.
I think the worst part of my five-day stay in the hospital was that every two hours, the nurse would come in and check the blood tissue in my breast to make sure I still had blood flow. This was only hard because she would typically come in when I was about to fall asleep and put the cold thermometer on my chest. However, I appreciate how well the nurse did her job.
Since I was so far away from home, I had to stay in San Antonio for three weeks after my surgery. No one in the Texas panhandle had ever heard of DIEP flap. Most people thought I was crazy whenever I told them that I'd had it done and they didn't have a clue what I was talking about. I had a very supportive family and friends that stayed with me in the hotel to help take care of me until I was well enough to go home.
To sum it up, I was the patient that most doctors scratch their heads and say, "I've never seen this before." I had a few setbacks with my recovery. I had some stitches that didn't dissolve, and I had to have a couple of drains replaced. It was nowhere near the pain that I was experiencing prior with my implants.
My care from PRMA was 1,000 out of 10. I could never speak any more highly about PRMA. Anything that I've needed, they have done backflips to make sure it's been done or taken care of. They have always made sure I understand what is going on and explained everything to me in detail. Either on the phone or in the office, they always made sure I understood. I've never been rushed in their office, they've always taken their time and made sure I understand everything.
I know I was receiving the best care in the state of Texas. I wouldn't want to go anywhere else. I tell everybody I know to go to PRMA. I know I'm partial to Dr. Nastala, but every other doctor I've seen at PRMA has been amazing. I wish I would have known about the DIEP flap before having my seven prior surgeries. Originally I had a double mastectomy surgery, expanders, and my body rejected two sets of implants. Then one kept flipping and they were taken out, washed, and put back in. Then I had textured implants put in and later found out they were sewn to my chest wall. Then they were also recalled.
I love my results! My husband and I just went for my graduation from PRMA. It got stretched further than planned due to COVID. When we got there we were looking at before and after pictures with Dr. Nastala and my husband and I were shocked at how big of a difference there was.
I think looking back we truly could have been a story on the show "Botched." It's amazing I didn't have to go to New York or California, but I was able to just stay in the state of Texas. PRMA does have the best doctors in the state of Texas. They truly care about their patients. They're here for you, and they aren't just here for another payday. They're here to make sure that you are taken care of and they will walk through the journey with you. They always make sure you are cared for and loved. Every time I've come in Dr. Nastala wants to know how my kids and family are doing and how life is in our small community. He's always worried about me driving at night and he's always very concerned. I could not speak more highly about them.
I can't speak any more highly about PRMA. I know I was receiving the best care in the state of Texas, and I wouldn't have wanted to go anywhere else. I tell everyone I know to go to PRMA!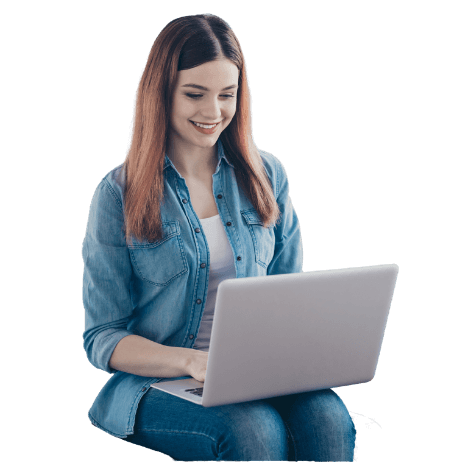 Ready to Get Started?
Schedule Your Virtual Consultation
Get personalized breast reconstruction recommendations from our board-certified plastic surgeons in the comfort of your home.