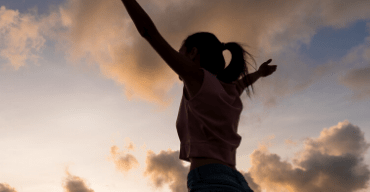 Catherine traveled from Corpus Christi, Texas to PRMA in San Antonio for DIEP flap breast reconstruction. Learn more about Catherine's journey by reading her story.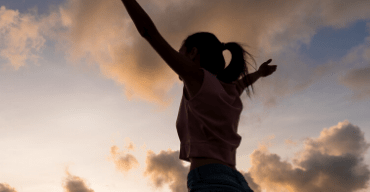 My name is Catherine and I'm from Corpus Christi, Texas.  The summer of 2010 begins like any other summer; registering the kids for summer camps, planning weekend getaways, and having fun. Little did I know this would be the summer that changed my life forever!
At 39, I had a routine mammogram and was told another mammogram was needed and when that confirmed suspicious spots on the right breast a needle biopsy was scheduled. I never felt a lump, in fact, there was no lump. It was fine sand-like spots that could only be seen microscopically. A needle biopsy was done on my right breast and on August 19, 2010, I received the call- YOU HAVE BREAST CANCER! The immediate devastation took my breath away as the end of my life flashed before my eyes. That's what I envisioned: my death and leaving my two children Matthew and Alyssa without a mother and my husband Richard without a wife. In the middle of the storm, it was my kids and husband that gave me the strength to fight this battle.
After an unsuccessful lumpectomy, I was told the dreaded news, you need to have a mastectomy on the right breast. The thought of removing my breast was devastating! I quickly "googled" everything I could on breast cancer and reconstruction. Given that I lived in a smaller city, Corpus Christi, Texas, I knew I would look elsewhere to have the surgeries performed but was still searching for the BEST doctors. I received several recommendations on a General Surgeon in San Antonio, Texas so the next step was to find a Plastic Surgeon and Oncologist in the same city. After much research, I had made the decision to have breast implants and had selected the Plastic Surgeon and but was still searching for an Oncologist. Then I received a phone call from a friend who said her friend worked for an Oncologist in San Antonio and highly recommended this particular doctor. I took the lead and called the friend and somewhere in the middle of our conversation she asked me, "What type of reconstructive surgery do you plan to have?" Confident of my decision and all the research, I quickly responded with my decision to have implants and the reputable Plastic Surgeon's name. That's when she shared PRMA with me and the success story her friend had with the transfer of natural tissue. I'd never heard of PRMA and was shocked that my long hours of research did not reveal this place or Dr. Ledoux she recommended. I immediately "googled" PRMA and started to read about TRAM FLAP, DIEP, etc, and wanted to find out more about the procedures and the doctors. While I was excited about this new information I was concerned that I could not get an appointment within 72 hours as I had scheduled appointments with the General Surgeon, Oncologist all on the same day. Disappointed that Dr. Ledoux did not have an opening, the friendly receptionist told me that Dr. Pisano did have an opening and could see me. Who is Dr. Pisano? My anxiety increased as I knew nothing about Dr. Pisano and was going off a referral from a friend of a friend despite all the long hours of research I had already done via the internet. I prayed about it and told myself, what harm would it cause to visit PRMA and see what Dr. Pisano had to say?
Until my visit with Dr. Pisano, most doctors suggested I only remove the right breast as the left breast did not show suspicious spots. In fact, a few doctors were disappointed I would even consider removing the left breast "that was perfectly okay." Some of the things I thought were, "Perfectly okay to who?" Could anyone tell me with absolute certainty the "fine like sand" cancer was not in the left breast?
In September 2010, I visited PRMA and met Dr. Pisano. I can't recall everything he said but I'll never forget how he made me feel. He spent a long time talking to me about all my options. He was authentic, genuine and forth coming with my diagnosis, age, and challenged me to think of everything. I needed that, because when you're told you have CANCER all you think about is living and removing the CANCER. But I'll never forget his words, "At some point, you will care how your breast look" and I want to make sure I give you all the information to help you make your decision. He was very honest about the left breast and the possibility of CANCER reoccurring if kept. He did not treat me like a statistic but a person who was on a quest to find as much information possible so I could make the decision on what to do. At the time, I thought the decision to remove both or only the right breast was the hardest decision, but looking back, it was the easiest and best decision!
So on October 18, 2010, I had a bilateral mastectomy and the DIEP initial reconstructive surgery on both breasts. Fortunately, I did not need Chemo or Radiation and was able to proceed with the additional reconstructive surgery. I'm amazed with my breast and thrilled I do not have horrible scars on them that would be a constant reminder I had breast cancer. Yes, I have the tummy tuck scar but that itself does not represent Breast Cancer as scars on breast would.
Yes, I've experienced dark, lonely days, and having my breast removed have at times made me feel, unworthy, undesired, and incomplete. If you let it CANCER will invade your identity. But even on my worst days I still feel more beautiful with my new breasts and battle wound scar.
I decided not to hide behind this illness and begin to share my story with others. It's been challenging but I always said, "if I can help one person it's worth all my tears". This has been the biggest lesson learned, when I think I'm helping others they're really helping me. "I refuse to become powerless over breast cancer"!
When death is knocking at your door, your life changes, mine did. Sometimes it takes death to put things into perspective. At the end of the day, it's still faith, family, and friends that matters! My life was saved and now it's my job to make sure my life is worth saving.
After an unsuccessful lumpectomy, I was told the dreaded news, you need to have a mastectomy on the right breast. The thought of removing my breast was devastating! I quickly "googled" everything I could on breast cancer and reconstruction.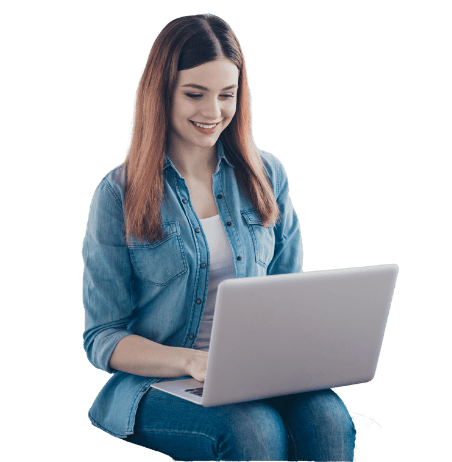 Schedule Your Virtual Consultation
Get personalized breast reconstruction recommendations from our board-certified plastic surgeons in the comfort of your home.
Sign Up for Our Monthly Newsletter – TBD