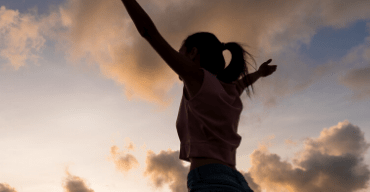 Debbie shares her experience with DIEP Flap breast reconstruction at PRMA in San Antonio, Texas.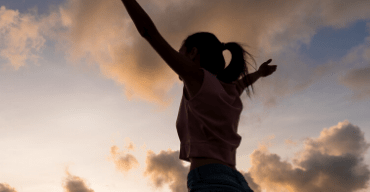 I was 38 years old when I had my first mammogram, a good baseline to start with.
In June 2011 my family relocated to San Antonio. Not knowing a single person and trying to get the family settled, I skipped my mammogram that year. But, in October 2011, my mom delivered the news that she had been diagnosed with breast cancer, DCIS, and would undergo a lumpectomy and radiation.
It wasn't until July 2012 that I finally dragged myself to the doctor and was given a referral for a mammogram. However, because it was summertime and we were traveling, I again chose to wait. Even though my mom had just finished breast cancer treatment, it was not even on my radar.
On October 3, 2012, I remember very clearly heading to my mammogram appointment. I was in and out in 30 minutes. Then the next day I got a phone call to come back for an ultrasound. When I pressed for more information, the nurse at the doctor's office said, "It's showing irregular and that is concerning." After the ultrasound, they asked me to come back for a needle biopsy, which was scheduled for the following week.
October 22, 2012, I was 42 years old when I received my diagnosis of Invasive Ductal Carcinoma, on my daughter's 9th birthday. When my doctor called with the news, she said she was sorry and then preceded to give me a list of physicians. Some were surgeons; others were oncologists. I began feeling frustrated and lost with this "list" of names. At the end of our 30-minute conversation (while I sat in my bedroom closet so my daughter wouldn't overhear), I remember thinking, "Do I see an oncologist first?" "A surgeon?" "What kind of surgeon?" More than anything, I just wanted to see a doctor — someone who understood cancer. I was scared. I had a family that I wanted to be around for. I quickly pulled myself together so I could properly celebrate my daughter's birthday.
At the end of a day filled with celebration, and tucking my daughter into bed, I finally allowed the emotions of the day to take over. I had to call my sister and my mom; I needed to find a doctor. My world was spinning.
A week later I was meeting with my surgical oncologist, Dr. Kahlenberg; going over pathology reports and treatment options (I would later learn I was Stage 1, ER+, PR+ and HER2+ and would need chemotherapy). We decided that my best option was a bi-lateral mastectomy with reconstruction, and I was referred to Dr. Chrysopoulo.
When my husband and I walked through the doors of PRMA, I was certain that I would have implants. My mind was made up. Then we started watching the video that they had playing in the lobby. I will say while my husband was intent on watching the video and listening to all the information, I was not. My mind wandered. At the end of the of video he lend over to me and said, "I think you should have the DIEP flap procedure." What!? I was still set on implants.
We were called back and settled in a room. A few minutes later Dr. Chrysopoulo walked in. From the moment he came in the room I was at peace. He sat right next to me, asked how I was doing and spent the next hour and a half talking with us. As we started talking about options, and the pros and cons, I started crying. It was surreal sitting there talking about reconstruction because I had cancer. Was this really happening? Dr. Chrysopoulo was incredibly compassionate, understanding, and had a heart full of patience.
At the end of our time, I had decided on the DIEP flap procedure. Crazy how you go in thinking one thing and then completely change your mind once you have all the information.
I had my surgery, several weeks later, and woke up in my hospital room around 6:00 p.m. I vividly remember my husband being in the room, it was dark, and my nurse was standing at my bedside. The first thing I said was, "how do they look?"
When I think about the knowledge and expertise that's required to perform this type of surgery, I'm left speechless. The surgeons at PRMA are essentially "rebuilding" their patients. It is simply amazing the talent they have.
Dr. Chrysopoulo has been one of the most compassionate and gifted physicians I've had. I feel so blessed that he walked this path with me. Having reconstruction has had a profound impact on my life. There are never the right words to adequately express my gratitude for what he was able to give back to me.
Having the DIEP flap has been the best decision I've made, and I would not change anything. I am awestruck with the results.
Breast reconstruction is a long process, but one that is worth it. When I accepted that time was part of the process, I was able to relax into the journey…knowing I would be stronger for having walked this path.
Thank you PRMA, the staff, Denise, and Dr. Chrysopoulo!
Having the DIEP flap has been the best decision I've made, and I would not change anything. I am awestruck with the results.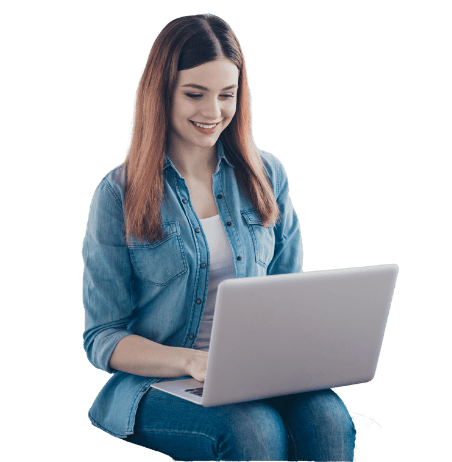 Schedule Your Virtual Consultation
Get personalized breast reconstruction recommendations from our board-certified plastic surgeons in the comfort of your home.
Sign Up for Our Monthly Newsletter – TBD